Woman Resistant to Alzheimer's Helps Inspire New Way to Fight the Disease
By Amy Norton HealthDay Reporter | Copyright © 2022 HealthDay. All rights reserved.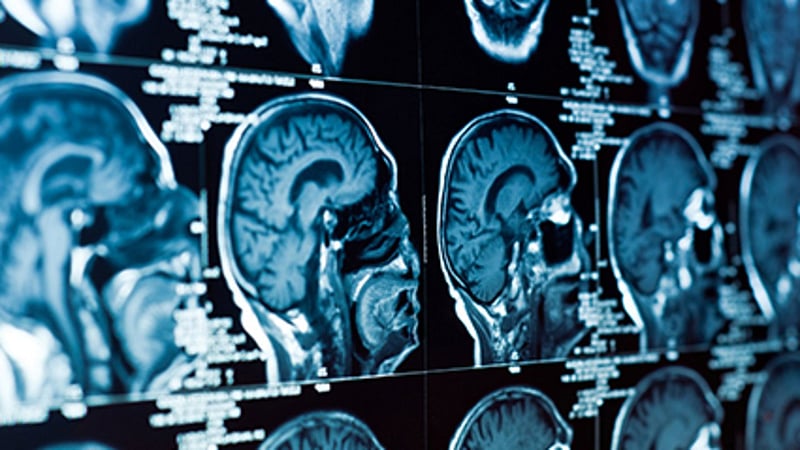 MONDAY, Oct. 9, 2023 (HealthDay News) -- Researchers have developed an antibody that can reduce Alzheimer's-like brain damage in lab mice — inspired by the case of one woman with remarkable resistance to the disease.
The work, by researchers at Mass General Brigham, Harvard Medical School in Boston, and elsewhere, began a few years ago, with the case of a woman in Colombia who had shown "extreme protection" from Alzheimer's disease.
She was from a family with an unusually high genetic risk of early-onset Alzheimer's disease, and her genes seemed to have her on a course toward developing the disease by her 40s. Despite that, she withstood dementia until her 70s.
After her death, it was found that her brain harbored large amounts of abnormal amyloid — the protein that makes up the "plaques" seen in the Alzheimer's-affected brain.
However, she had relatively little buildup of tau, the protein that comprises the "tangles" that also infiltrate the brain in Alzheimer's. Similarly, there was less brain cell degeneration than would be expected for someone her age.
Essentially, the woman had a lot of toxic amyloid, but she'd somehow resisted the "next steps," said researcher Dr. Joseph Arboleda-Velasquez, an associate scientist with Mass Eye and Ear in Boston.
It all squares with the "amyloid cascade hypothesis" of Alzheimer's — which Arboleda-Velasquez said he'd never warmed up to, until this case.
That theory holds that the Alzheimer's process begins with the abnormal accumulation of amyloid plaques, followed by tau tangles, followed by brain cell damage and loss.
The central question was: How had this woman resisted the pull of her family's genetics? They were carriers of a rare gene mutation that causes familial Alzheimer's, where people show symptoms well before old age — sometimes as early as their 30s.
In their prior work, Arboleda-Velasquez and his colleagues found what they believed was the answer: The woman carried two copies of another rare gene variant, known as Christchurch (for the city where researchers first identified it).
That variant exists in the APOE gene, which is strongly linked to the risk of developing the common type of Alzheimer's that strikes in old age: Different forms of APOE are tied to reduced or increased risks of the disease.
Arboleda-Velasquez's team theorized that the Christchurch variant was responsible for protecting the woman from accumulating large amounts of tau tangles and brain cell damage despite her substantial amyloid "burden."
But they couldn't prove that based on her case alone, Arboleda-Velasquez said.
The new study — published online Oct. 4 in Alzheimer's & Dementia — gives experimental evidence of what they'd suspected.
The researchers developed a monoclonal (lab-engineered) antibody that essentially mimicked the actions of the Christchurch variant. They found that in lab mice created to have an Alzheimer's-like condition, the antibody reduced abnormal tau accumulation in the brain and eyes.
Experts not involved in the study said that much more work remains to be done, including more focused on lab animals. But the basis for the experimental antibody is sound.
"The scientists are using the genetics of familial Alzheimer's to inform our understanding of the underlying biology of the disease more generally, while also using it to discover novel approaches for therapy," said Heather Snyder, vice president of medical and scientific relations for the Alzheimer's Association.
Tamar Gefen, of Northwestern University Feinberg School of Medicine in Chicago, studies "super-agers" — a select group of elderly adults who stay sharp as a tack into their 80s and 90s.
She and her colleagues have found that compared with their peers with average brain power for their age, super-agers have much less tau accumulation in their brains. And that's despite the fact that they have comparable amounts of amyloid buildup.
Gefen said the new study "absolutely offers further support in our understanding of genetic resistance to tau aggregation during life."
Historically, much of the research into Alzheimer's treatment has focused on amyloid. That eventually led to the development of two antibody therapies — aducanumab and lecanemab — that have become available in the past two years for slowing down early Alzheimer's. They help clear amyloid from the brain.
But researchers are also working on tau-directed therapies. Regarding this latest work, Gefen said she's "thrilled to see positive empirical findings on disease-modifying therapies targeting tau."
While the science behind the experimental monoclonal antibody might sound complex, Arboleda-Velasquez described it as straightforward: The researchers focused on what was going well for the Colombian woman in this case, rather than what was wrong — then mimicked it.
"It's looking at things from the 'genetics of health,' rather than the genetics of disease," Arboleda-Velasquez said.
Ultimately, he said the hope is to develop a therapy that could potentially be given as a preventive or a treatment: From the prevention end, that could mean an antibody therapy for older people at increased Alzheimer's risk due to their APOE variant.
Alzheimer's is, however, "an incredibly complex disease," Snyder said.
Going forward, she said, researchers need to "energetically pursue" all of the mechanisms involved in the disease, to be able to tackle it from multiple fronts.
More information
The Alzheimer's Association has more on Alzheimer's treatments and research.
SOURCES: Joseph Arboleda-Velasquez, MD, PhD, associate scientist, department of ophthalmology, Mass Eye and Ear, Mass General Brigham, Boston; Heather Snyder, PhD, vice president, medical and scientific relations, Alzheimer's Association, Chicago; Tamar Gefen, PhD, assistant professor, psychiatry and behavioral sciences, Mesulam Cognitive Neurology & Alzheimer's Disease Center, Northwestern University Feinberg School of Medicine, Chicago; Alzheimer's & Dementia, Oct. 4, 2023, online