Weight-Loss Surgery Could Bring Weaker Bones to Teens
By Cara Murez HealthDay Reporter | Copyright © 2022 HealthDay. All rights reserved.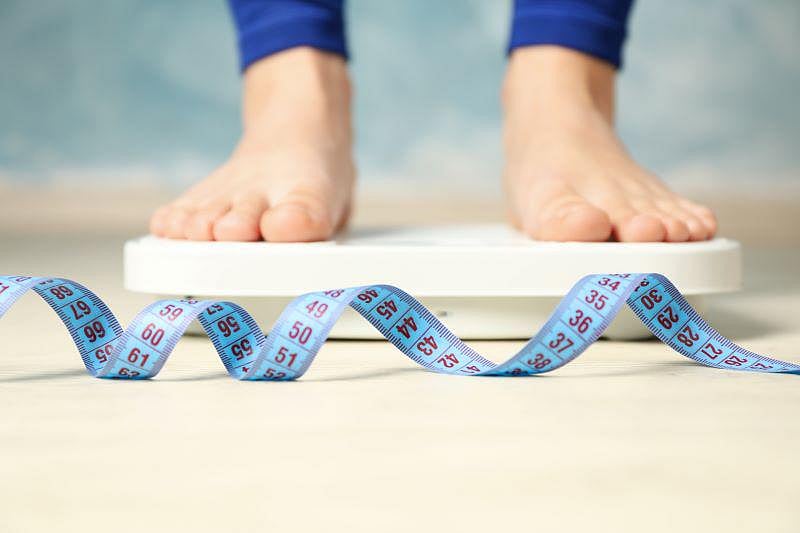 TUESDAY, June 13, 2023 (HealthDay News) -- Weight-loss surgery can have a lot of benefits for obese teens and young adults.
But a new study finds a concerning side effect. Young people who had sleeve gastrectomy, the most common obesity surgery, also had weakened bones.
That doesn't mean they shouldn't get the operation, said lead author Dr. Miriam Bredella, a professor of radiology at Harvard Medical School.
Rather, the research could lay the foundation for new therapies to target this bone issue, while teens continue to help preserve their bone strength with supplements, a healthy diet and weight-bearing exercise.
Although weaker bones can mean higher risk of fractures, obesity is tied to diabetes and heart disease, Bredella said.
"Knowing what we know now and in the studies on hormones, maybe this will represent a target for new therapies that can improve bone health," Bredella said.
A growing problem
Obesity is a growing problem in the United States, where 22% of 12- to 19-year-olds are obese, according to the U.S. Centers for Disease Control and Prevention.
The American Academy of Pediatrics, a leading medical group, recommends that teens with severe obesity be evaluated for metabolic or bariatric (weight-loss) surgery. Also, starting at age 12, kids can be offered weight-loss medication, in addition to recommended lifestyle changes, the academy says.
Sleeve gastrectomy works by removing between 75% and 80% of the stomach, restricting how much you can eat. The body's round stomach becomes tube-shaped.
It's becoming more common, with 122,000 surgeries in 2020 compared to 28,000 in 2011, according to the American Society for Metabolic and Bariatric Surgery.
Researchers studied patients ages 13 to 24 who enrolled in the study from 2015 to 2020. Each had moderate to severe obesity with a body mass index (BMI) of 35 or greater.
Among the 54 participants, 25 had sleeve gastrectomy and 29 were part of a control group who received counseling about diet and exercise. Forty-one participants were female.
Those who underwent surgery had at least one obesity-related health issue, such as high blood pressure or type 2 diabetes, or an especially high BMI at 40 or above.
Each participant had a physical exam, blood tests and what's called a quantitative CT of the lumbar spine prior to their surgery and two years later. This helps quantify volumetric bone mineral density and determine bone strength.
It's highly accurate for detecting changes in volumetric bone mineral density after extreme weight loss, according to the study.
Bone marrow fat can also be a biomarker for bone quality because it responds to nutrition changes, so patients had proton MR spectroscopy to quantify the bone marrow fat in their lumbar spine.
"These are really sophisticated studies. We're doing a special kind of CT and then we do something called finite element analysis, which is a technique that's typically used when you design bridges or airplanes or materials," Bredella said. "It's really to determine what strength is required for something to break."
It's such a novel technique that there are no normal values for teens.
Bone changes
Children and adults with obesity already have higher bone strength, Bredella explained. That's at least in part because the weight has some of the effect of weight-bearing exercise.
Weight loss can take some of that away. Also, sleeve gastrectomy takes away part of the stomach where hormones good for bone health would be made. And, as people eat less they also possibly consume fewer nutrients.
In the study, researchers found the control group gained about 1.5 points of BMI after two years. Meanwhile, the surgery group lost 11.9 points of BMI, on average.
The surgery group had a significant increase in bone marrow fat, but a decrease in bone density and strength, researchers noted.
Hormones could be a target for therapeutics, "or the bone marrow fat," Bredella said. "That's something maybe that could be targeted for new therapies that still need to be developed, but at least our study can sort of lay the foundation of something that can be done in the future."
Even without that, young people who will undergo sleeve gastrectomy could first start by eating a healthy diet, exercising and adding calcium and vitamin D supplements, before and after surgery.
Bredella said she wants people just to be aware that weight-loss surgery can lead to impaired bone health.
"That alone is probably our biggest take-home point. That the primary care physician who sees these kids after surgery is actually looking at their bone health, thinking about nutrition, prescribing vitamin D and calcium, telling the kids to do weight-bearing exercise," Bredella said.
These young people could also have bone scans at an earlier age than average, about age 40 or 50.
Dr. Thomas Link, a professor of radiology at the University of California, San Francisco, called the work extremely valuable.
In childhood and adolescence, people build a reservoir of bone, Link said. That continues until about age 25. Then, throughout the rest of adulthood, the body begins to drain that reservoir.
"You're losing bone mass. You're losing bone quality, bone strength. And if you're not acquiring enough bone, then at a later stage you are much more likely to get osteoporosis," said Link, co-author of an editorial published with the study.
Fractures in older adults can be particularly serious. "That's why you have to be extremely conscientious about these bone issues," Link said.
Yet, like Bredella, Link agreed that the surgery for these teens and young adults is still important because of the risks for earlier death and reduced quality of life with obesity.
"We don't want these patients not to get their surgeries, but we want them to take very good care of their bone metabolism," Link said.
For weight-bearing exercise, that can mean a variety of different activities, from walking to running to various sports, anything that puts weight on the joints, he suggested.
Study findings were published June 13 in the journal Radiology.
More information
The U.S. Centers for Disease Control and Prevention has more on childhood obesity.
SOURCES: Miriam Bredella, MD, MBA, professor, radiology, Harvard Medical School and vice chair, faculty affairs and clinical operations, department of radiology, Massachusetts General Hospital, Boston; Thomas Link, MD, PhD, professor, radiology, and chief, musculoskeletal imaging, and clinical director, Musculoskeletal and Quantitative Imaging Research Group, University of California, San Francisco; Radiology, June 13, 2023