Treatment-Resistant High Blood Pressure May Be More Common Than Thought
By Steven Reinberg HealthDay Reporter | Copyright © 2022 HealthDay. All rights reserved.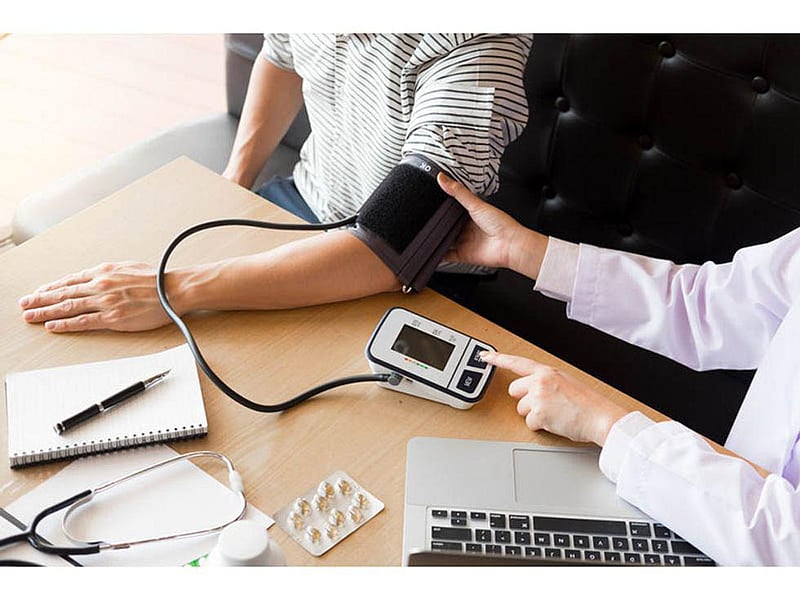 MONDAY, June 26, 2023 (HealthDay News) -- One in 10 people with high blood pressure suffer from a treatment-resistant type of hypertension, yet these patients aren't always getting the right medication, a new study finds.
"Apparent resistant hypertension [aRH] is more common than many would anticipate," said researcher Dr. Joseph Ebinger, an assistant professor of cardiology at the Smidt Heart Institute at Cedars-Sinai in Los Angeles. "We also learned that within this high-risk population, there are large differences in how providers treat high blood pressure, exemplifying a need to standardize care."
In the study, patients with aRH did better on a common drug called a mineralocorticoid receptor antagonist (MRA). The treatment was used in 34% of patients with controlled aRH, but only 11% of patients with uncontrolled aRH.
Ebinger's team collected data on more than 2.4 million patients, 55% of whom had high blood pressure. Of these hypertension patients, 9% had aRH.
"Large amounts of data tell us that patients with aRH, compared to those with non-resistant forms of hypertension, are at greatest risk for adverse cardiovascular events," Ebinger said in a medical center news release. "Identifying these patients and possible causes for their elevated blood pressure is increasingly important."
Medical professionals should be mindful that if their patient is taking four or more antihypertensive medications to control blood pressure, they should consider alternative causes of hypertension or refer patients to a specialist, Ebinger advised.
The report was published online June 26 in the journal Hypertension.
More information
For more on apparent resistant hypertension, head to the American Heart Association.
SOURCE: Cedars-Sinai Medical Center, news release, June 26, 2023