Too Much Paperwork Is Delaying Cancer Patients' Care, Study Finds
By Dennis Thompson HealthDay Reporter | Copyright © 2022 HealthDay. All rights reserved.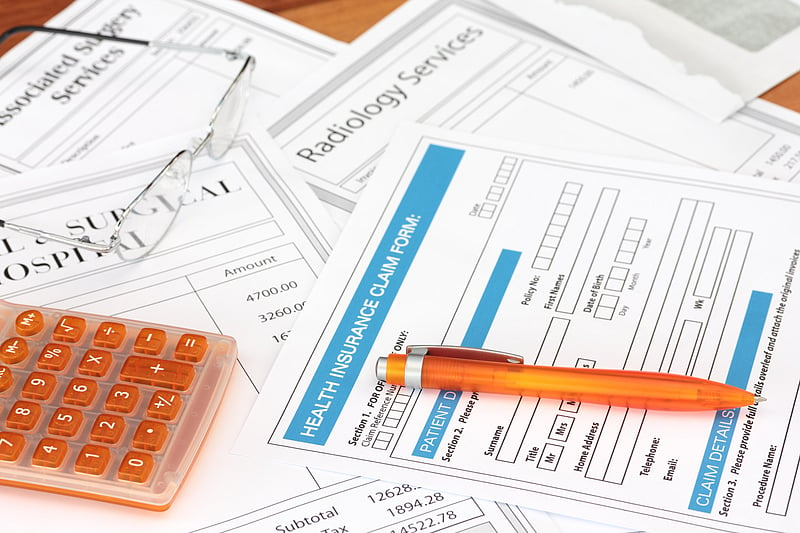 FRIDAY, Sept. 1, 2023 (HealthDay News) -- Red tape is getting in the way of cancer patients receiving the treatment they crucially require, a new study has found.
Patients were 18% more likely to experience cancer care delays or be unable to stick to a treatment plan if they had to fill out a lot of paperwork, compared to patients who faced less red tape, the researchers found.
Results also showed that the more paperwork a patient had to deal with, the more likely they were to experience delays in treatment.
"These are patients who are under incredible amounts of stress, who are often physically and emotionally nowhere near their best, and now having to try to jump through these hoops, the challenge becomes way more difficult and, quite frankly, unacceptable," said Dr. Joe Betancourt, president of the Commonwealth Fund, a health policy think tank.
"We need to really advocate for decreasing these administrative and bureaucratic burdens on patients who are suffering from chronic diseases and need care," added Betancourt, who was not involved in the study.
These delays were worse for younger patients who were less experienced at navigating the health care system, researchers reported Aug. 30 in the journal Cancer Epidemiology, Biomarkers & Prevention.
Black Americans also reported more paperwork-related delays than white Americans, the study found.
The U.S. health care system requires a complex series of communications among patients, health care providers and insurance companies, said lead researcher Meredith Doherty, an assistant professor at the University of Pennsylvania School of Social Policy & Practice.
Unfortunately, America's blend of health care and capitalism has resulted in a "buyer beware" system where responsibility for figuring out the costs of care and fixing billing errors often falls to the patients, she said.
"It's fairly unique to our for-profit U.S. health care system for the consumer to be responsible for acquiring the knowledge and skills needed to effectively use those goods or services and to ensure they're of high quality," Doherty said in a news release. "In the United States, health care is largely treated as a consumer product, so the onus is on the consumer."
For the study, Doherty and her colleagues analyzed survey data gathered by the nonprofit group CancerCare.
In the survey, 510 U.S. cancer patients and survivors were asked about the administrative tasks they confronted during care.
Patients were asked how often they had to estimate their out-of-pocket costs before agreeing to treatment, picking up a prescription or undergoing a lab test.
They also were asked if they ever had to ask their insurance company for help understanding coverage, or had to appeal a denial of benefits.
Patients also were asked about delays they experienced, and times they couldn't adhere to their cancer care plan.
This included postponing or skipping appointments, follow-up testing, blood work or filling prescriptions.
About 45% of patients said they sometimes, often or always engaged in administrative tasks as part of their cancer care.
As administrative burdens increased for a patient, they became more likely to experience a delay in their cancer care.
Each unit increase in paperwork was associated with a 32% higher frequency of delays or nonadherence to their treatment plan, the results showed.
The most often-reported administrative tasks included estimating the cost of a prescription (28%); estimating the cost of lab tests or scans (20%); estimating the cost of a treatment plan (20%); asking an insurance company for help understanding coverage (18%); and appealing a denial of benefits (17%).
All were linked with an increased risk of delayed care.
Patients aged 55 to 64 were 26% less likely and those between 65 and 74 were 77% less likely to experience delays in cancer care compared to 25- to 34-year-olds, the investigators found.
Black patients had 10% higher odds of reporting delays in care compared to white patients.
Doherty said the data indicate that the paperwork burden of cancer care lands hardest on groups already facing health disparities.
"For those who do engage, there's frustration, exhaustion, and I think a sense of alienation," she said. "If you send me a bill erroneously and can't help me correct it, you're showing me you don't care about me."
Ge Bai, a professor of health policy and management at Johns Hopkins Bloomberg School of Public Health, agreed with that assessment.
"Our current convoluted system is regressive in nature, erecting barriers that are more challenging for these financially and educationally disadvantaged patients to navigate," Bai said. "In contrast, we do not encounter such administrative burdens in other markets, where all prices are transparent, consumers control their own spending, and there are no complicated insurance arrangements."
Unfortunately, the U.S. health care system is becoming more complex rather than less, Bai and Betancourt said.
"There's no doubt in my view that this is becoming even more challenging as we see insurance products changing, as we see the need for a lot of prior authorizations, as we see new therapeutics coming out where there's a series of criteria you need to meet, from the standpoint of cost controls," Betancourt said. "All these things are just going to make the situation worse."
Even a move to universal coverage couldn't be counted on to solve the problems, since even Medicaid and Medicare patients have to deal with paperwork and find providers willing to accept their public insurance, Bai said.
"For unhealthy patients who need a lot of care, they will expect to spend more time with more administrative burden as we move in that direction," she said.
Some hospitals and care networks have taken a step in the right direction by hiring health navigators, "people whose job it is to help patients navigate the bureaucracy," Betancourt said.
"It's unfortunate that that's needed, but I think we need action in multiple areas to even this out and to make sure that patients who have conditions like cancer get what they need in a timely fashion," he said.
The system also can right itself by ensuring that "the process is as simple as possible, within reason — information that's easy to read and in plain language, in a large font, somewhere to call where you don't have to wait two hours on the line to get information you need," Betancourt said. "I think those are important pieces of the puzzle."
Doherty agreed, hoping the new study spurs further research into simplifying the system.
"I think we're at a place now where we may want to quantify how much improvement in outcomes we might see if we alleviated some of these administrative burdens," she said.
More information
The American Cancer Society has more about finding cancer care.
SOURCES: Joseph Betancourt, MD, MPH, president, Commonwealth Fund, New York City; Meredith Doherty, PhD, assistant professor, University of Pennsylvania School of Social Policy & Practice, Philadelphia; Ge Bai, PhD, CPA, professor, health policy and management, Johns Hopkins Bloomberg School of Public Health, Baltimore; Cancer Epidemiology, Biomarkers & Prevention, Aug. 30, 2023