'Three's Company' Star Suzanne Somers Dies From Cancer at 76
By Margaret Steele and Cara Murez HealthDay Reporters | Copyright © 2022 HealthDay. All rights reserved.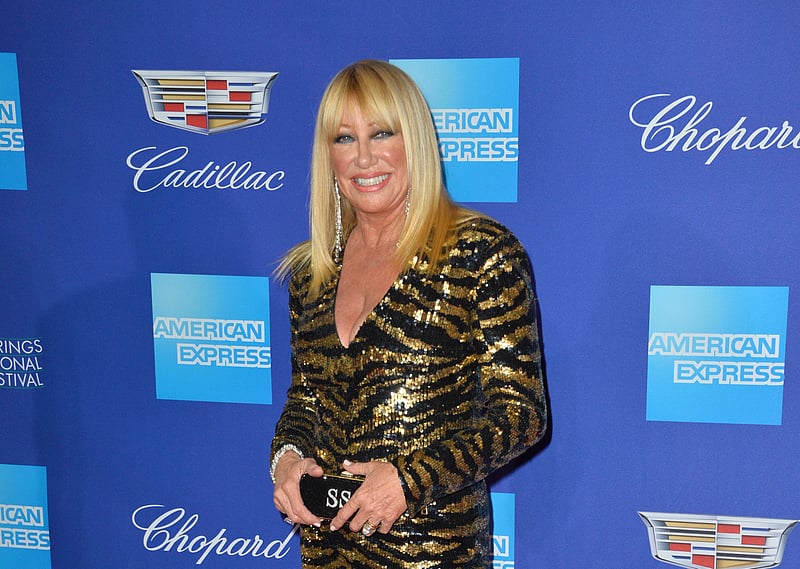 MONDAY, Oct. 16, 2023 (HealthDay News) -- Actress Suzanne Somers died "peacefully at home" Sunday morning after a return of breast cancer, her publicist announced.
Best known for her roles on "Three's Company" and "Step by Step," Somers was 76.
"She survived an aggressive form of breast cancer for over 23 years," Somers' longtime publicist R. Couri Hay wrote in a statement shared on behalf of the actress' family.
"Suzanne was surrounded by her loving husband Alan, her son Bruce, and her immediate family," the statement continued. "Her family was gathered to celebrate her 77th birthday on October 16th. Instead, they will celebrate her extraordinary life, and want to thank her millions of fans and followers who loved her dearly."
Somers announced on Instagram in July that her breast cancer had returned. She was first diagnosed with breast cancer in 2000.
In that post, Somers wrote, "As you know, I had breast cancer two decades ago, and every now and then it pops up again, and I continue to bat it down. I have used the best alternative and conventional treatments to combat it. This is not new territory for me. I know how to put on my battle gear and I'm a fighter."
She also shared her gratitude for how much her husband, Alan Hamel, 87, and the family had supported her. Family members include son Bruce, 57; stepchildren Stephen and Leslie; and six grandchildren.
"Alan has been by my side every step of the way," she continued. "I can't even explain how much he has done for me. If it's even possible, we are even closer than ever. My incredible family has been so supportive, and have helped so much by keeping the business running so you can still have access to all the wonderful products. Thank you for the continued love and support. It's only about who you love and who loves you - and I love you!"
In an interview prior to her death, Hamel praised Somer's resilience.
"Suzanne and I just returned home from the Midwest where Suzanne had six weeks of intensive physical therapy," the former TV host told People. "Even after our five decades together, I still marvel at Suzanne's amazing determination and commitment."
Somers played Chrissy Snow in "Three's Company," from 1977-1981 and Carol Foster Lambert in "Step by Step," from 1991-1998. She also wrote more than 25 books and was a New York Times best-selling author. Somers' name was attached to a variety of health and beauty products, including the ThighMaster exercise equipment, People reported.
Somers spent her final moments in a "beautiful house" that was "one of her dreams," Hay said in a separate statement.
"There were all these plans and she was always working and dreaming and had brought her family into the business, and the grandchildren and stepchildren were all part of the business," the publicist said, adding that she was "very engaged right to the end."
The family is planning a private burial this week and a memorial in November, according to news reports.
More information
The U.S. Centers for Disease Control and Prevention has more on breast cancer.
SOURCE: People magazine, Oct. 15, 2023