Testing Entire Genome Twice as Good at Spotting Genetic Disorders as Targeted Tests Are
By Cara Murez HealthDay Reporter | Copyright © 2022 HealthDay. All rights reserved.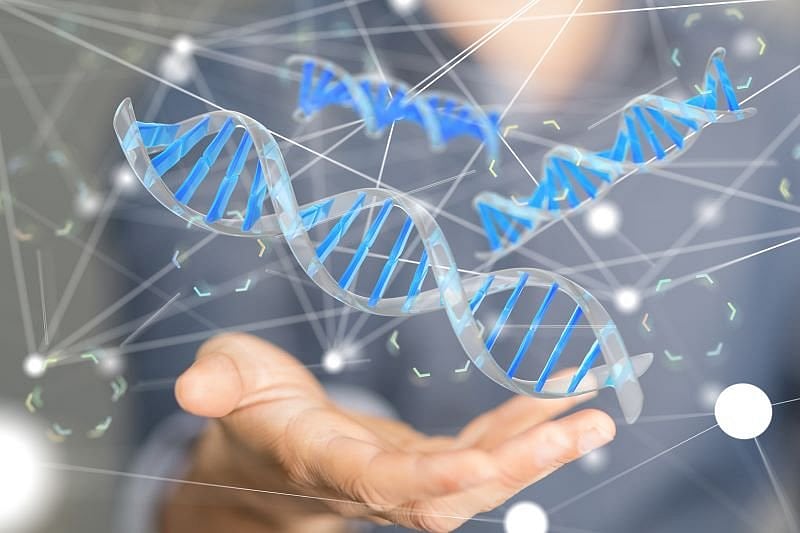 TUESDAY, July 11, 2023 (HealthDay News) -- Identifying genetic disorders in newborns and infants can help them get the care they need, but one approach -- whole genome sequencing -- appears far superior to another.
In a new study, researchers compared whole genome sequencing with targeted gene-sequencing. They found that whole genome sequencing (WGS) was nearly twice as effective at finding the abnormalities that lead to disorders, although it took longer to obtain test results.
"More than half of the babies in our study had a genetic disorder that would have remained undetected at most hospitals across the country if not for genome sequencing technologies," said study co-author Dr. Jonathan Davis, chief of newborn medicine at Tufts Medical Center in Boston.
"Successfully diagnosing an infant's genetic disorder as early as possible helps ensure they receive the best medical care. This study shows that WGS, while still imperfect, remains the gold standard for accurate diagnosis of genetic disorders in newborns and infants," Davis said in a center news release.
To research this, the Genomic Medicine for Ill Neonates and Infants (GEMINI) Study, supported by the U.S. National Institutes of Health, enrolled 400 newborns and infants younger than age 1 year who had a variety of suspected but undiagnosed genetic disorders. The infants were seen at six centers across the United States, including Tufts.
Each child received both types of testing. WGS can identify variants in all 20,000 genes in the human body. NewbornDx is a commercially available, targeted gene sequencing test that can identify variants in 1,722 genes known to be linked to genetic disorders in babies, according to the research team.
WGS detected a genetic disorder in 49% of patients, the researchers said. The targeted gene sequencing test identified a genetic disorder in 27% of the patients, missing 40% of diagnoses that WGS captured.
The research team also found 134 new genetic diagnoses that had never before been described. About 51% of patients in the study were diagnosed with a genetic disorder with either test.
"This study provides further evidence that genetic disorders are common among newborns and infants," said co-author Dr. Stephen Kingsmore, president and CEO of Rady Children's Institute for Genomic Medicine in San Diego. "The findings strengthen support for early diagnosis by rapid genomic sequencing, allowing for the use of precision medicine to better care for this vulnerable patient population."
The researchers said that while genome sequencing can be costly, it proves to be highly informative. Therefore, they support ongoing efforts to see these tests covered by insurance.
Whole genome sequencing does have some downsides. It took six days to get back results with WGS compared to four days with NewbornDx.
The targeted test is also less expensive. It screens only for specific genetic disorders that appear only in newborns and infants, so does not unintentionally reveal potential future health risks a child's parents may not want to know, such as risks for Alzheimer's disease or cancer, the study noted.
An additional concern found by the study was a lack of standardization in neonatal genetics interpretation. The study noted that in 40% of cases, different labs disagreed about whether a mutually acknowledged gene abnormality was the cause of the suspected genetic disorder.
The results were published online July 11 in the Journal of the American Medical Association.
More information
The U.S. National Human Genome Research Institute has more on genetic screening in newborns.
SOURCE: Tufts University, news release, July 11, 2023