Seniors With ADHD Face Higher Car Crash Risk
By Cara Murez HealthDay Reporter | Copyright © 2022 HealthDay. All rights reserved.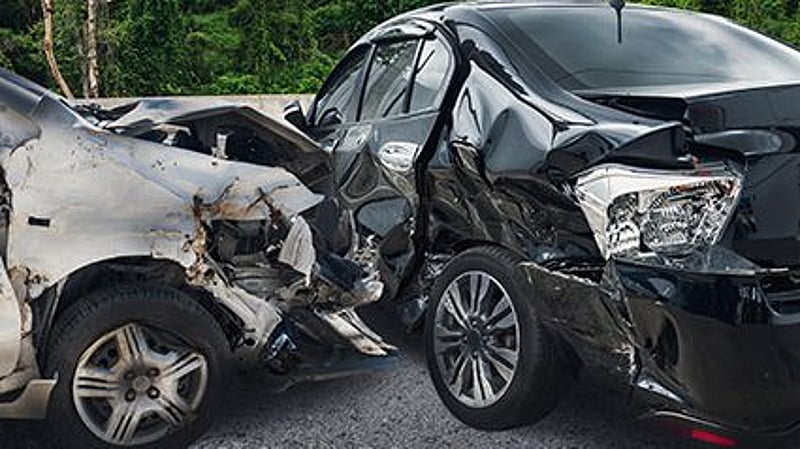 WEDNESDAY, Oct. 4, 2023 (HealthDay News) -- While studies of ADHD and driving usually target teens, a new one focused on seniors found they have a significantly higher risk of car crashes.
Older adults with attention-deficit/hyperactivity disorder (ADHD) were also more likely to slam on the brakes and get traffic tickets, the study found.
"Little is known about ADHD in seniors," said senior author Dr. Guohua Li, an epidemiology professor at Columbia University Mailman School of Public Health in New York City, explaining the motivations for studying this issue. "Secondly, the population has been aging and continues to grow older, and there are more and more older adult drivers on the road."
The United States has about 48 million older drivers, a number that could reach 63 million within seven years, he noted.
This study included more than 2,800 drivers between 65 and 79 years of age. About 2.6% had ADHD.
The researchers linked ADHD to a 74% increased risk of crashes, a 102% increased risk in self-reported traffic tickets and a 7% increased risk of hard braking events.
ADHD is a neurodevelopmental condition that is often diagnosed during childhood and can persist throughout life.
About 8% of adults aged 18 to 44 are known to have ADHD, the researchers said in background notes, as are 9% to 13% of children under 18.
ADHD symptoms that might contribute to driving challenges include difficulty with concentration, focus and attention. Hyperactivity can increase distraction and decrease vigilance, Li said. Impulsivity may lead to behaviors like speeding and running red lights, he added.
"Those symptoms associated with ADHD could affect driving safety in different ways," Li said.
To study this, the researchers collected data between 2015 and 2017 from primary care clinics and residential communities in Ann Arbor, Mich.; Baltimore; Cooperstown, N.Y.; Denver; and San Diego.
Participants were active drivers who were followed for 44 months using in-vehicle devices to record data.
Dr. Eugene Arnold, a resident expert for CHADD, a nonprofit that helps people with ADHD, said the study confirms what experts may have expected about older drivers with ADHD.
"Of course, there's impairment of the executive function, the ability to plan your work and work your plan," said Arnold, who reviewed the new study findings.
Arnold, who is also a professor emeritus of psychiatry and behavioral health at Ohio State University, said one scenario in which a crash might happen is failing to notice a vehicle coming from the side because of impaired attention. Impulsive tendencies might also lead a person with ADHD to cut in when it might be safer not to.
"Developmentally, the hyperactive impulsive symptoms tend to get better with age, at least up to a point, up to young adulthood," he said. "And the inattentive symptoms tend to persist but do just gradually get a little better into probably mid-adulthood. But no, I don't think anybody's actually tracked what happens … It's a lifelong project to track a sample from childhood to senescence."
The study also found that the rate of ADHD was higher, at just over 7%, among older adults with anxiety or depression. This may have also been a factor in driving issues, Arnold noted.
The study also pointed to this, noting that risk factors such as heightened anxiety can contribute to adverse driving outcomes.
Researcher Li said enhanced screening, diagnosis and clinical management of ADHD in older adults might help counter driving issues.
Advanced vehicle technologies could limit use of in-vehicle media, such as the ability to text or make phone calls, while driving, he added.
While treating teens and young adults with ADHD with non-stimulant medications appears to reduce driving errors, it's not clear if the same would be true in older drivers.
Li was among those who started the LongROAD project — short for Longitudinal Research in Aging Drivers — in 2014 to understand the needs of older drivers. The project has included a study that showed in-vehicle recording devices were reliable markers for predicting cognitive impairment and dementia. Researchers have previously found that a person's health declines when older adults stop driving.
Improved diagnosis of ADHD and symptom management are needed to promote safe mobility in seniors, the study said.
The findings were published online Oct. 4 in JAMA Network Open. The LongROAD project is sponsored by the AAA Foundation for Traffic Safety.
More information
AARP has more on ADHD in older adults.
SOURCES: Guohua Li, MD, DrPH, professor, anesthesiology, Columbia Vagelos College of Physicians and Surgeons, and founding director, Columbia Center for Injury, Science and Prevention and professor, Columbia University Mailman School of Public Health, New York City; Eugene Arnold, MD, Med, professor emeritus, psychiatry and behavioral health, Ohio State University, Columbus; JAMA Network Open, Oct. 4, 2023, online