Segregation Has Close Ties With Lead Poisoning in Black American Kids
By Amy Norton HealthDay Reporter | Copyright © 2022 HealthDay. All rights reserved.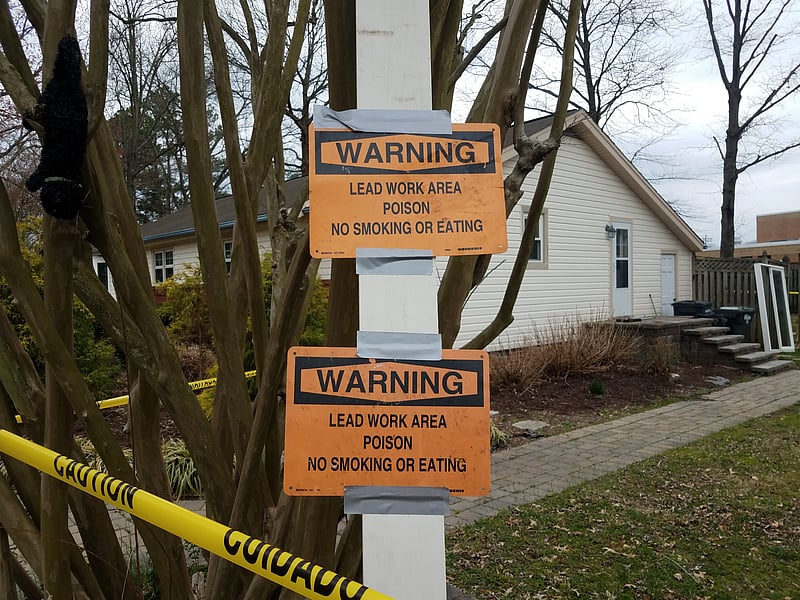 WEDNESDAY, Aug. 30, 2023 (HealthDay News) -- Young Black children living in racially segregated U.S. neighborhoods are at heightened risk of potentially brain-damaging lead exposure, a new study warns.
The study, of nearly 321,000 North Carolina children under the age of 7, found that those living in predominantly Black neighborhoods had higher blood levels of lead than those living in more integrated areas.
Experts said the findings, published Aug. 30 in Pediatrics, highlight two issues that many Americans may think are relics of the past: childhood lead poisoning and neighborhood racial segregation.
But in fact, the study found, residential segregation has endured and actually increased in many areas -- in North Carolina and nationwide.
That residential segregation is no accident, experts pointed out: It is rooted in a long history of policies such as "redlining" that isolated Black Americans into neighborhoods marked by little to no investment and high poverty rates.
And the children who live in those neighborhoods can be exposed to lead due to rundown housing, said lead researcher Marie Lynn Miranda, chancellor of the University of Illinois Chicago.
Lead is a naturally occurring metal that can cause serious health effects if it accumulates in the blood. Young children are particularly vulnerable, as lead can damage their developing brains and contribute to learning or behavioral problems.
In general, children in the United States now have much less exposure to lead compared with generations past. That's thanks to legislation banning leaded gasoline and lead-based house paint.
Unfortunately, not all children have benefitted to same degree: Studies have long shown that Black children typically have higher blood lead levels than white kids do.
The new findings highlight the role of racially segregated neighborhoods in that disparity.
Housing built before 1978 -- when lead-based paint was banned -- can still expose young children to the toxic metal. In fact, Miranda said, that's the main source of lead exposure for U.S. kids, along with tap water that flows through lead pipes or plumbing.
Those conditions are more prevalent in low-income neighborhoods, where landlords may see little financial incentive for lead abatement.
"A lot of people think this is a problem that's already taken care of," Miranda said. "But it's still the case that Black children have higher blood lead levels."
Robert Fischer is director of the Center on Poverty and Community Development at Case Western Reserve University in Cleveland.
"This study is definitely confirming what smaller studies have indicated," said Fischer, who was not involved in the latest research. "It's not just random chance that Black children are more exposed to lead."
Fischer stressed that not all children with elevated lead levels suffer long-term consequences. But compared with their peers, he said, they may score lower on tests of reading and math and are more likely to enter the juvenile justice system or be incarcerated as young adults.
The findings are based on nearly 321,000 North Carolina children who were tested for lead either in the first half of the 1990s or between 2013 and 2015.
The good news: Over time, children's blood lead levels fell. Among Black children, they dropped from an average of 6.7 micrograms per deciliter (mcg/dL) in the early 1990s, to 1.6 mcg/dL by 2015. There was a similar decline among white children -- from 4.9 to 1.5 mcg/dL.
But the improvements were not uniform. Even in 2015, Black children living in the most segregated North Carolina census areas had higher lead levels, on average.
When Miranda's team grouped neighborhoods according to a measurement of "racial isolation" of Black residents, they found that for each increase in that scale, Black children's blood lead levels rose by 1.6%.
And neighborhood segregation itself showed little improvement over time: It either stayed the same or increased in about 70% of the North Carolina census areas. When the researchers looked at the national situation, they found that neighborhood segregation actually increased in 69% of census areas.
"Fewer children are being exposed to lead, which is great news," Fischer said. "But we can't declare victory, because some children are still highly exposed."
One reason the issue has been hard to tackle, both experts said, is that it's "diffuse."
"It's been house by house, block by block, neighborhood by neighborhood," Miranda explained.
Protecting vulnerable children from lead, she said, is the responsibility of "many groups" -- from landlords to communities to pediatricians who test children for lead and educate families on how to lessen lead exposure.
"As a society," Miranda said, "we have to decide that the children living in these neighborhoods matter as much as children in more affluent, privileged neighborhoods."
More information
The U.S. Centers for Disease Control and Prevention has advice on preventing lead poisoning.
SOURCES: Marie Lynn Miranda, PhD, chancellor, University of Illinois Chicago; Robert Fischer, PhD, associate professor and director, Center on Poverty and Community Development, Mandel School of Applied Social Sciences, Case Western Reserve University, Cleveland; Pediatrics, Aug. 30, 2023, online