Rite Aid Pharmacy Chain Files for Bankruptcy
By Cara Murez HealthDay Reporter | Copyright © 2022 HealthDay. All rights reserved.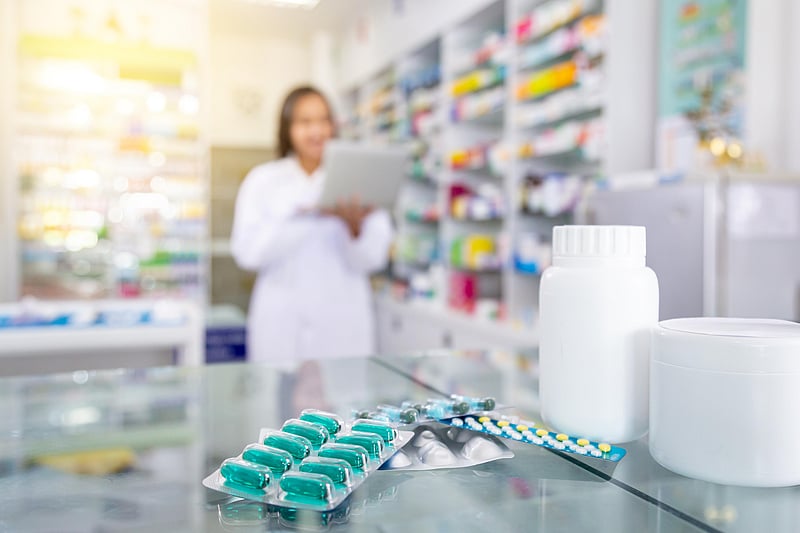 MONDAY, Oct. 16, 2023 (HealthDay News) -- The drugstore chain Rite Aid has filed for Chapter 11 bankruptcy, due largely to competition and thousands of lawsuits for its role in allegedly filling unlawful opioid prescriptions.
The company filed a notice Thursday with the U.S. Securities and Exchange Commission saying it would not be able to file its latest quarterly financial report before filing for bankruptcy on Sunday, CNN reported Monday.
"It was always a matter of when, not if, Rite Aid would file for bankruptcy," said Neil Saunders, managing director of GlobalData, in a note to investors. "The company has been deep in the red for the past six years."
CVS and Walgreens have suffered, too, the news report notes, as big-box stores like Costco, Target and Walmart emerge as friendlier alternatives to nationwide pharmacy chains. But Rite Aid -- the third largest standalone pharmacy chain in the United States -- was hurt by its runner-up status and legal problems.
More than 1,000 lawsuits have been filed against the company alleging it filled thousands of illegal prescriptions for opioid painkillers, the New York Times said Sunday.
In the SEC filing, Rite Aid said it expected its losses would increase significantly in the past quarter.
The company had already lost about three-quarters of a billion dollars between March 2022 and March 2023. It lost another $307 million between March and May of this year alone.
Over six years, Rite Aid has lost close to $3 billion. It had only $135.5 million in cash on hand, with $3.3 billion in long-term debt when June started. Those debts exceeded assets by nearly $1 billion at a time of rising interest rates, CNN reported.
Rite Aid's plan is to stay open through bankruptcy, having secured $3.5 billion in financing and debt reduction agreements from lenders.
It will speed store closures and sell some of its business, including Elixir Solutions, a prescription benefit provider.
However, the company is also the target of a U.S. Department of Justice lawsuit filed in March that claimed it knowingly processed "unlawful prescriptions for controlled substances," CNN said.
Rite Aid "missed "obvious red flags," the department has said and is in violation of the False Claims Act and Controlled Substances Act.
U.S. Attorney General Merrick Garland has said the department would use "every tool at our disposal" to hold Rite Aid accountable for its role in the U.S. opioid overdose crisis.
Other chains, including Walgreens and CVS, have settled similar lawsuits, paying tens of billions of dollars in settlements.
Rite Aid is the seventh largest U.S. pharmacy overall, with more than 2,200 stores in 17 states.
It sold some of its stores to Walgreens in 2017, after a larger deal was met with scrutiny by federal regulators.
As part of the bankruptcy plan, Jeffrey Stein was appointed the new CEO. He will also be head of restructuring and a member of the board of directors.
"With the support of our lenders, we look forward to strengthening our financial foundation, advancing our transformation initiatives and accelerating the execution of our turnaround strategy," Stein said. "In doing so, we will be even better able to deliver the health care products and services our customers and their families rely on -— now and into the future."
More information
The U.S. Centers for Disease Control and Prevention has more on the opioid overdose epidemic.
SOURCE: CNN, Oct. 16, 2023