Renters May Age Faster Than Homeowners, Study Finds
By Amy Norton HealthDay Reporter | Copyright © 2022 HealthDay. All rights reserved.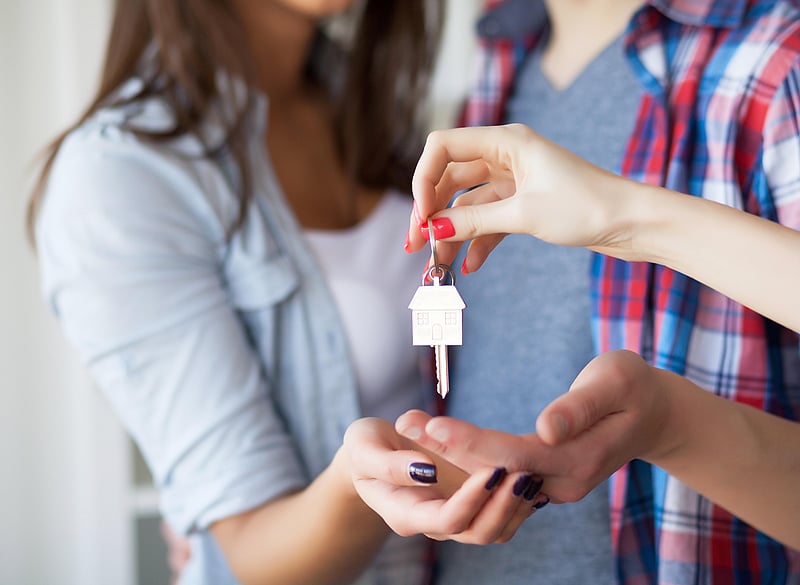 WEDNESDAY, Oct. 11, 2023 (HealthDay News) -- Renting a home, rather than owning it outright, may speed up the body's aging process, a new study suggests.
Researchers found that when compared with people who owned their home outright (no mortgage), those who rented showed signs of faster "biological aging" — which meant their body cells and tissues were a bit "older."
On average, the impact was equivalent to just a small fraction of a year of aging. Even so, the study found, that was greater than the effects of being unemployed or being a former smoker.
In addition, the link was specifically seen among people who rented privately — not those in public housing.
While that might seem puzzling, the researchers said it makes sense: At least in the United Kingdom, where the study was conducted, "social" housing is often better maintained, more affordable and more stable than private rentals.
"We believe that the typically poorer physical conditions in privately rented housing is likely one factor," said lead researcher Amy Clair, of the University of Adelaide, in Australia, and the University of Essex in the United Kingdom.
Beyond that, she said, private renters face more insecurities around their housing. And based on past research, Clair added, that kind of stress could speed biological aging.
Biological aging is determined by certain physiological markers of the rate at which the body's cells and tissues are aging.
In the latest study, that marker was DNA methylation — chemical changes to DNA that determine whether a gene is turned "on" or "off" at different times. That process changes with age, and DNA methylation is considered one of the key drivers of aging.
The findings, published online Oct. 10 in the Journal of Epidemiology & Community Health, are based on 1,420 U.K. adults who took part in a long-term study that began in the 1990s.
The participants gave information on their housing circumstances, as well as income, education and health factors like smoking habits, body weight and any chronic medical conditions. They also gave blood samples that were analyzed for DNA methylation.
On average, Clair's team found, people who lived in private rentals showed somewhat faster biological aging, versus those who'd paid off the mortgage on their homes. That was with all other household and health factors taken into account.
There was no such difference, however, between those homeowners and people renting social housing.
Clair said the fact that private renting, but not public, was linked to faster aging suggests there is an effect of the housing circumstances, per se. The researchers also found signs of faster aging among people who reported a history of falling behind on the rent or living in a dwelling that exposed them to pollution or other environmental contaminants.
The findings came as no surprise to Giselle Routhier, co-director of the Health x Housing Lab at NYU Grossman School of Medicine, in New York City.
She said it's clear that housing circumstances can affect people's health in both direct and indirect ways. In the first case, exposure to poor conditions like peeling lead paint, cockroaches or mold can contribute to health conditions such as asthma.
In the second case, Routhier said, the stress of living in those conditions — or being unable to keep up with the bills — can take a toll on people's health. Plus, she noted, renters in unaffordable housing may be forced to choose between paying rent or going to the doctor and filling prescriptions.
It's not clear whether, if the same study were done in the United States, the findings would be the same.
Public housing in the United States differs from the U.K.'s system of social housing, Routhier said. So, it's not known whether Americans in publicly funded housing would show signs of speedier aging.
Regardless, the central implication is the same, Clair said.
"What our findings show is that less secure, lower-quality housing is associated with poorer health outcomes, and therefore should be a target of policy intervention," she said.
Routhier agreed. "If you don't have a home where you feel safe and secure, how much more challenging is it to manage your daily life, let alone any medical conditions?" she said.
She also noted that the most extreme version of housing insecurity — homelessness — is known to be linked to "accelerated aging." They can develop conditions normally seen in elderly adults, such as frailty and cognitive impairment, up to 20 years earlier than the norm, Routhier said.
More information
Habitat for Humanity has more on housing and health.
SOURCES: Amy Clair, PhD, Australian Centre for Housing Research, University of Adelaide, Australia, and research associate, Institute for Social and Economic Research, University of Essex, U.K.; Giselle Routhier, PhD, co-director, Health x Housing Lab, research assistant professor, department of population health, NYU Grossman School of Medicine, New York City; Journal of Epidemiology & Community Health, Oct. 10, 2023, online