Rates for Suicides, Homicides Keep Rising for Young Americans
By Steven Reinberg HealthDay Reporter | Copyright © 2022 HealthDay. All rights reserved.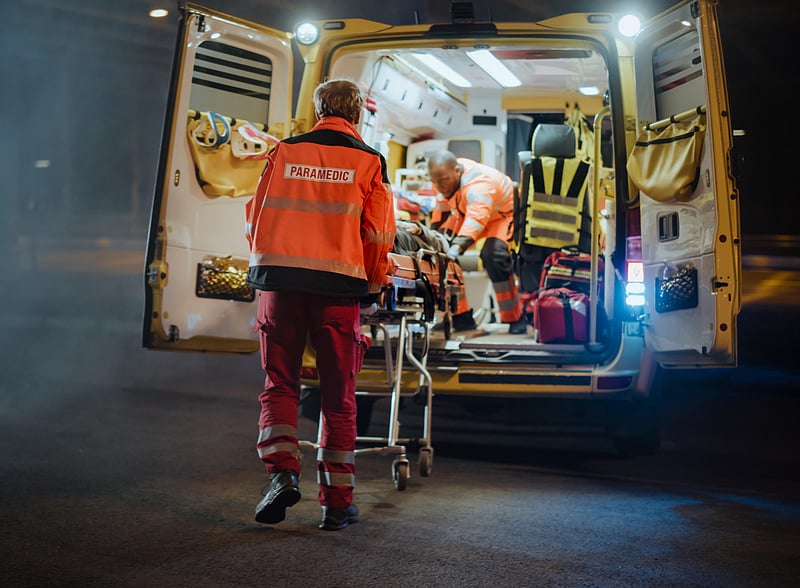 THURSDAY, June 15, 2023 (HealthDay News) -- Suicides and homicides among young Americans are steadily increasing, U.S. federal health officials reported Thursday.
Between 2007 and 2021, suicide rates among 10- to 24-year-olds soared 62% -- from 6.8 to 11 per 100,000, according to a new report from the U.S. Centers for Disease Control and Prevention.
While homicide rates were stable from 2001 through 2006 and dropped 28% between 2006 and 2014, they surged 60% through 2021.
"Suicide and homicide are leading causes of premature deaths among kids," said lead author Sally Curtin, a statistician at CDC's National Center for Health Statistics.
"Not only are they both increasing, but they've converged," she said. "In 2021, it was about equally likely for a 10- to 24-year-old to die of suicide and homicide. That's roughly 7,000 deaths each."
Last year, suicide and homicide were the second- and third-leading causes of death in that age group, according to the report. Injury was No. 1.
Guns account for the majority of suicides and homicides alike. Most homicides involving guns are related to drugs and occur in urban areas, Curtin said.
"Both types of violence are important," she said. "They both are contributing to the premature death of our youth."
The Gun Violence Archive, a database of incidents collected from more than 75,000 law enforcement, media, government and commercial sources, notes that more than 800 children 17 and under have died in shootings this year.
The report dovetails with repeated calls from President Joe Biden and Democrats in the U.S. House and Senate to tighten gun control laws.
According to the report, suicide rates among 10- to 14-year-olds tripled between 2007 and 2018, from 0.9 per 100,000 to 2.9. It has not changed significantly since. Meanwhile, the homicide rate doubled from 2016 to 2021.
Among older teens, 15 to 19 years of age, suicide rates rose between 2009 and 2017 while homicide rates dropped. In 2020, however, homicides surpassed suicide as a cause of death in this age group, according to the report.
Among 20- to 24-year-olds both suicide and homicide rates increased between 2014 and 2020.
An outside expert who reviewed the findings suspects several factors underlie the rise in suicide and homicide rates. These include increased feelings of isolation, depression and hopelessness as well as seemingly insurmountable financial problems.
Social media and the COVID-19 pandemic have left some people feeling less connected to others, which can breed depression and loneliness, said Heidi Kar, principal adviser for mental health, trauma and violence at the Education Development Center, a Boston-based health, education and economic think tank.
When it comes to homicide and suicide, she said many people are dealing with trauma, whether from physical abuse or neglect at home or other mental or physical trauma that colors their perception of the world.
"For example, for some people, dying by suicide, dying by homicide, someone else dying -- the perceptions of death just seem less negative or less hard to overcome," Kar said.
The key to reducing the growing rates of these deaths is early recognition and treatment, she said.
"There are really good treatments for suicidality and there's also great treatment for violent behavior," Kar said. "There's not one thing that needs to be done in the society or at the family level that's going to change this. I think building resilience, early identification of emotional and psychological struggles, and connectedness are all necessary."
Restricting the means of suicide is vital, she added.
"In suicide prevention, we talk about means restriction," Kar said. "One of the pillars of curbing suicide is identifying what are the means that people are dying by and how we restrict them." This includes guns and drugs.
The decision to die by suicide is usually very quick, Kar said.
"When I worked in the VA system, I negotiated with some of my veteran patients to freeze their gun in a bucket of water and put it in the freezer, at least it'll take you four or five hours to get to it -- it does save lives," Kar said.
Understanding emotional pain is imperative, she added.
"We need to do a much better job at understanding the high level of emotional pain that drives any kind of death, whether it's of yourself or someone else," she said.
Kar said that people feeling suicidal can call 988 for help.
"That's specifically open for any mental health struggle, but it can also include people who are struggling with their own violent behavior," she said.
More information
For more on suicide, visit the U.S. Centers are Disease Control and Prevention.
SOURCES: Sally Curtin, MA, statistician, National Center for Health Statistics, U.S. Centers are Disease Control and Prevention; Heidi Kar, PhD, principal adviser for mental health, trauma and violence, Education Development Center, Boston; Gun Violence Archive; Suicide and Homicide Death Rates Among Youth and Young Adults Aged 10–24: United States, 2001–2021, NCHS Data Brief, U.S. Centers for Disease Control and Prevention, June 15, 2023