Pope Francis Leaves Hospital 9 Days After Surgery
By Cara Murez HealthDay Reporter | Copyright © 2022 HealthDay. All rights reserved.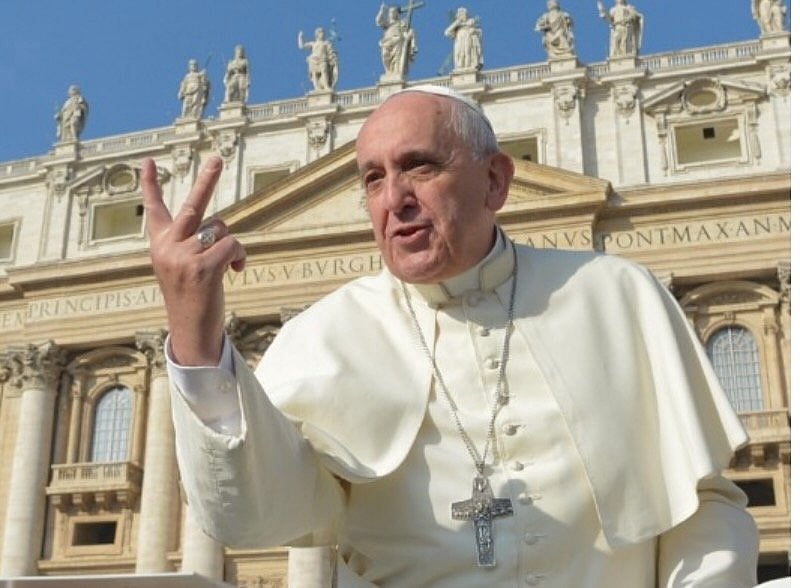 FRIDAY, June 16, 2023 (HealthDay News) -- Pope Francis is now "better than before" after his release from a Rome hospital Friday following surgery on June 7 to repair a hernia and remove scarring.
The 86-year-old pope joked that he was "still alive," as he was met by reporters while leaving the Gemelli Polyclinic nine days after surgery to reduce pain and prevent a future intestinal blockage, the Associated Press reported.
"The pope is well. He's better than before,″ said Dr. Sergio Alfieri, who performed the three-hour operation.
"He'll be a stronger pope," Alfieri told reporters.
This was Francis' third hospitalization at Gemelli Polyclinic since July 2021, first to remove 13 inches of his bowel and then last spring to receive intravenous antibiotics for bronchitis, the AP reported.
The bowel surgery and earlier abdominal operations caused the scarring that was treated this month.
By choosing to have the surgery in June, Francis timed it so he could make a trip in August to Portugal, Alfieri said. He is also scheduled to become the first pontiff to visit Mongolia on Aug. 31. Those travel plans have been already been announced.
"Actually, he'll be able to tackle them better than before, because now he won't have the discomfort he had," Alfieri said, who expressed confidence that Francis will pace himself as he gets back to work.
"He'll listen a little more to us, because he has important commitments that he has confirmed, including the trips," Alfieri said.
Francis has also experienced other health issues. He had a surgery to remove a portion of one lung after an infection as a young man. He also has pain in his knees and suffers from sciatica, the AP reported.
More information
The U.S. National Library of Medicine has more on hernias.
SOURCE: Associated Press, June 16, 2023