Omega-3s May Preserve Lung Health
By Cara Murez HealthDay Reporter | Copyright © 2022 HealthDay. All rights reserved.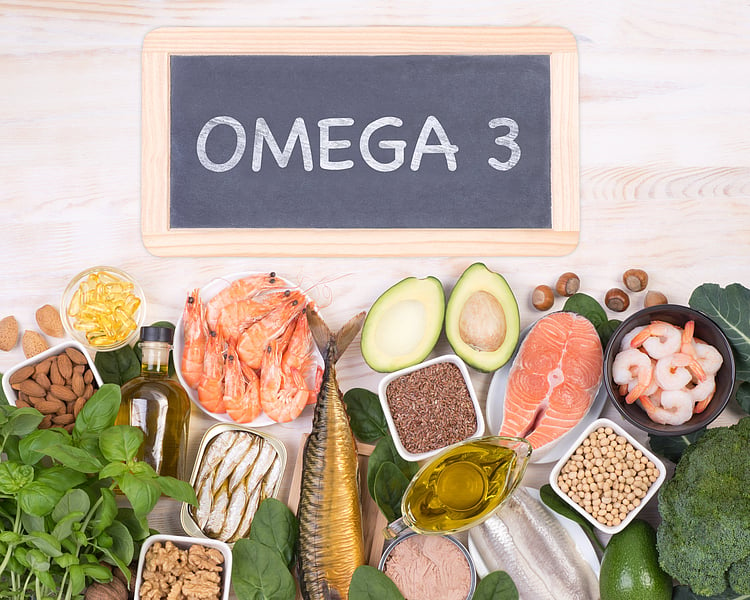 FRIDAY, July 21, 2023 (HealthDay News) -- A new study offers strong evidence that eating fish or supplements containing omega-3 fatty acids supports lung health.
The finding underscores the importance of including fish and other sources of omega-3s in the diet, researchers say. Many Americans aren't meeting recommended guidelines, they noted.
"We know a lot about the role of diet in cancer and cardiovascular diseases, but the role of diet in chronic lung disease is somewhat understudied," said co-author Patricia Cassano, director of the division of nutritional sciences at Cornell University.
"This study adds to growing evidence that omega-3 fatty acids, which are part of a healthy diet, may be important for lung health, too," Cassano said in a news release from the U.S. National Heart, Lung, and Blood Institute, which supported the study.
Past studies have suggested that omega-3 fatty acids may help maintain lung health because of their established anti-inflammatory action.
To better understand this, researchers developed a two-part study.
The first part was an observational study that included more than 15,000 Americans from the National Heart, Lung, and Blood Institute Pooled Cohorts Study. This large collection of NIH studies helps researchers examine determinants of personalized risk for chronic lung disease, such as asthma and chronic obstructive pulmonary disease (COPD).
Participants were generally healthy and without evidence of chronic lung disease when the study began. The researchers followed participants for an average of seven years.
The study found that higher levels of omega-3 fatty acids in the blood were associated with a reduced rate of lung function decline. The strongest associations were seen in docosahexaenoic acid (DHA), which can be found in salmon, tuna and sardines.
The second part of the research involved analyzing genetic data from a study of more than 500,000 European patients from the U.K. Biobank. Researchers looked at certain genetic markers in the blood as an indirect measure of dietary omega-3 fatty acid levels. The goal was to see how they correlated with lung health.
That research found that higher levels of omega-3 fatty acids, including DHA, were associated with better lung function.
"We're starting to turn a corner in nutritional research and really moving toward precision nutrition for treating lung diseases," said study co-author Bonnie Patchen, a nutritionist and member of Cassano's research team at Cornell. "In the future, this could translate into individualized dietary recommendations for people at high risk for chronic lung disease."
The Department of Agriculture's current Dietary Guidelines for Americans recommend that people eat at least two servings of fish a week. Other sources of omega-3 fatty acids are nuts and seeds, plant oils, fortified foods and dietary supplements.
Study results were published in the American Journal of Respiratory and Critical Care Medicine.
More information
The U.S. National Library of Medicine has more on omega-3 fatty acids.
SOURCE: U.S. National Heart, Lung, and Blood Institute, news release, July 20, 2023