Olympic Legend Mary Lou Retton Battling Rare Form of Pneumonia
By Cara Murez HealthDay Reporter | Copyright © 2022 HealthDay. All rights reserved.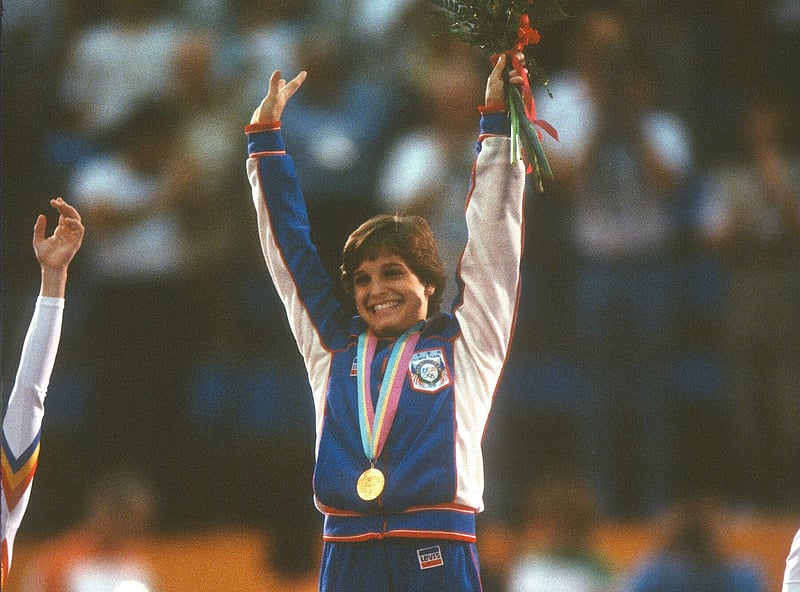 WEDNESDAY, Oct. 11, 2023 (HealthDay News) -- Olympic icon Mary Lou Retton -- the first American woman to win the all-around gold medal in women's gymnastics -- is in intensive care with a rare type of pneumonia and "not able to breathe on her own," her daughter said on Instagram.
She is "fighting for her life," McKenna Lane Kelley said, but did not share additional information, the New York Times reported Wednesday.
Retton, 55, has been in the ICU for more than a week, Kelley noted, without identifying the hospital she's in.
The former gymnast became one of America's most popular athletes after a dazzling performance at the 1984 Summer Olympics in Los Angeles.
In a legend-making contest, Retton was five-hundredths of a point behind Ecaterina Szabo from Romania in the final rotation of the competition. She needed a perfect 10 on the vault, and she earned it, which launched her into superstardom.
Retton also won two silvers (for team and vault) and two bronzes (for uneven bars and floor exercise) at that Olympics. It was notable that the Soviet Union, which then dominated women's gymnastics, had boycotted the games, but Retton was still America's idol.
Born in Fairmont, W.Va., Retton started gymnastics early and was training full-time by the time she was just 7 years old, the news report noted.
Her break came when she impressed well-known gymnastics coach Bela Karolyi at an Olympics elimination tournament in Reno, Nev., in 1982. Karolyi coached her in the 1984 Olympics.
"I immediately recognized the tremendous physical potential of this little kid," Karolyi said in a March 1984 interview.
The Olympian was ubiquitous for a time, appearing on a Wheaties box and seen as an inspiration for girls around the nation. She remained the only American woman to win the all-around gymnastics title until 2004 when Carly Patterson earned it.
Retton appeared in various movies and TV shows in the late 1980s and 1990s, including the film "Scrooged." She has also worked as a motivational speaker encouraging proper nutrition and exercise.
More information
The U.S. National Institutes of Health has more on pneumonia.
SOURCE: New York Times, Oct. 11, 2023