New Dads Might Also Need Screening for Postpartum Depression
By Cara Murez HealthDay Reporter | Copyright © 2022 HealthDay. All rights reserved.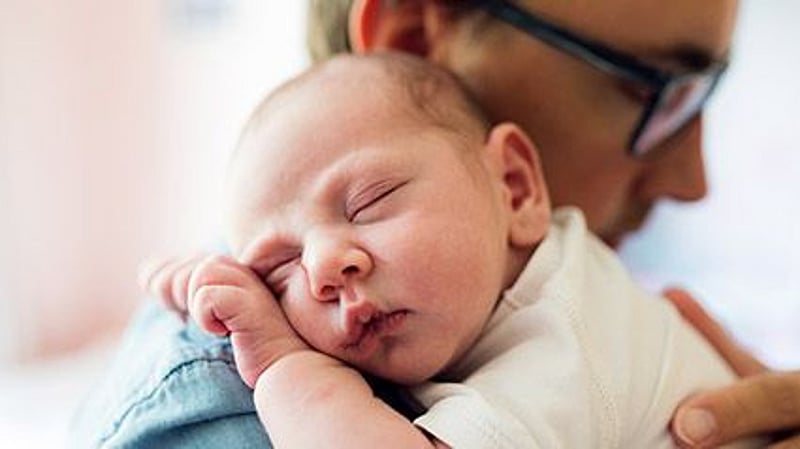 FRIDAY, Oct. 6, 2023 (HealthDay News) – Postpartum depression is commonly thought of as something new moms experience, but fathers can also suffer from these feelings when entering this phase of life.
A pilot study from the University of Illinois Chicago suggests new dads should also be screened for the condition. Addressing their health may also be an important tool for improving the maternal health crisis, given that the physical health of these parent partners are so intertwined, according to the authors.
"A lot of dads are stressed. They're scared. They're struggling with balancing work and parental and partner responsibilities," said lead author Dr. Sam Wainwright, an assistant professor of internal medicine and pediatrics. "Men are often not doing well, but no one is asking them about it."
For the study, researchers interviewed and screened 24 dads using a tool commonly used for screening moms. About 30% of dads were positive for postpartum depression.
"A woman at risk for postpartum depression is much more likely to get postpartum depression if she has a depressed partner," Wainwright noted in a university news release.
Nearly 90% of study participants were from groups facing structural racism and social factors such as crime and poverty that can worsen mental health. This may have led to more men screening positive for depression than in past studies, which have seen a range of 8% to 13%.
The findings were recently published in the journal BMC Pregnancy and Childbirth.
The research was done at UI Health's Two-Generation Clinic, which offers moms primary care when they take their kids to the doctor.
Fathers have not been part of this, but Wainwright said they'd often hear comments from dads such as, "I'm really stressed, but I don't want my partner to know because I'm here to support her."
Wainwright is now talking to dads in the obstetrics waiting area, too, and screening for conditions like high blood pressure during these conversations.
He said the medical world struggles to connect with young men. Reaching them as they enter fatherhood presents an important opportunity, Wainwright said.
Some men in the postpartum depression study who did not have a primary care physician are seeing Wainwright for medical care. Others have requested mental health services.
The goal of the research is to help men stay healthy so that their relationships and families are healthy, too, Wainwright explained.
"How can we show them that it's important to take care of yourself for the sake of your baby, for the sake of your partner and for your own sake?" he said.
More information
The National Institute of Mental Health has more on depression.
SOURCE: University of Illinois Chicago, news release, Oct. 4, 2023