Nearly 4 in 10 Toddlers Diagnosed With Autism No Longer Have It by Age 6
By Cara Murez HealthDay Reporter | Copyright © 2022 HealthDay. All rights reserved.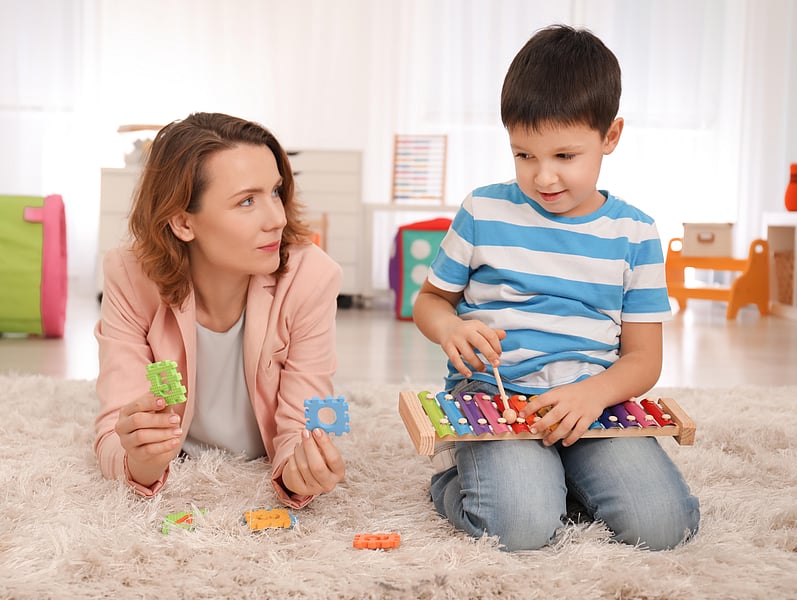 MONDAY, Oct. 9, 2023 (HealthDay News) -- Not all children diagnosed with autism as toddlers continue to have that diagnosis once they reach elementary school, a new study shows.
While some past research has suggested this could be true, the new research backs that up, finding that a large percentage — about 37% — of these toddlers no longer met the criteria for the condition by the age of 6.
"I think what this shows is the importance of continuing to get developmental follow-up for all children with a young diagnosis of ASD [autism spectrum disorder]," said lead study author Dr. Elizabeth Harstad, a developmental pediatrician at Boston Children's Hospital. "I don't want these findings to imply that losing the diagnosis is the best outcome. Children can have a range of wonderful outcomes whether or not they have the diagnosis."
Harstad wanted to study the ranges of outcomes for children after seeing examples of this in her own practice and in other research.
That more than one-third of children with an early diagnosis of autism later do not meet that criteria does not mean that the kids then have typical functioning. Some children may have continuing language or communication difficulties, anxiety disorders, attention-deficit/hyperactivity disorder (ADHD) or lower IQ scores, Harstad said.
The study also found that children with lower levels of adaptive skills for everyday activities like communication, decision-making and self-care were more likely to have autism persist.
The children in the study received a diagnosis between 12 months and 36 months of age, and received community-based interventions.
They then had a research diagnosis assessment at age 5 to 7 years, between August 2018 and January 2022.
"It seems that there may be a turning point. Other researchers have suggested a turning point around [age] 6 where children no longer have the symptoms," Harstad said.
While Harstad said a criticism might be that these kids were initially misdiagnosed, the diagnoses in this research were made by 44 different combinations of a developmental behavioral pediatrician and a psychologist, not a sole provider or even a small group of providers. Assessments included the gold standard measure, the Autism Diagnostic Observation Schedule.
"I think our findings suggest that perhaps when behavioral criteria for ASD are applied at such a young age, they're capturing children with a broad range of function that will go out to have even a broader range of trajectories," Harstad said.
The findings were published online Oct. 2 in JAMA Pediatrics.
What took researchers and an expert who was not involved with the study by surprise was that the numbers of children in whom autism didn't persist was so high. That may be because these were contemporary cases using current rather than older diagnostic criteria, Harstad said.
"The number's a little bit higher than I was expecting, but it's very consistent with what other studies have been showing, longitudinal studies on autism," said Alycia Halladay, chief science officer for the Autism Science Foundation in Scarsdale, N.Y.
Halladay also emphasized that not having persistent autism doesn't mean these children no longer need supports or interventions through childhood or adulthood.
"I want to dismiss the idea and I don't want people to come into this thinking, 'Well, they got the wrong diagnosis to begin with,' because that's not the case. They got a solid diagnosis to begin with," Halladay said.
In Halladay's experience, children with autism who then "fall off the spectrum" have better functioning at the outset, with higher levels of what is called adaptive behavior. And then they respond better to early intervention.
"The first thing is I would say that these behavioral interventions are helping, so we should not skimp on them," Halladay said.
"I think that that's the number one thing I would take from this is even if you fall off the spectrum, it doesn't mean that you're walking away without any needs," Halladay added.
In terms of later repeat evaluation, that typically happens as part of the education process, Halladay said.
The study authors noted the importance of continuing to assess autism throughout a diagnosed child's development.
The children in the study tended to receive the most interventions within the first 18 months after diagnosis. The researchers did not see a significant relationship between persistence of autism and intensity of interventions.
"However, there's a lot more nuance to that, the interventions. Perhaps the interventions work better for some children than for others. We were not able to show that," Harstad said.
"I hope that parents feel empowered to continue to seek developmental supports for their children over time, including looking at [autism] symptoms, as well as other parts of their developmental functioning," Harstad added.
More information
The U.S. Centers for Disease Control and Prevention has more on autism spectrum disorder.
SOURCES: Elizabeth Harstad, MD, MPH, attending physician, developmental medicine, Boston Children's Hospital; Alycia Halladay, PhD, chief science officer, Autism Science Foundation, Scarsdale, N.Y.; JAMA Pediatrics, Oct. 2, 2023, online