Most Folks Who Need Colon Cancer Screening Aren't Reminded by Doctors
By Amy Norton HealthDay Reporter | Copyright © 2022 HealthDay. All rights reserved.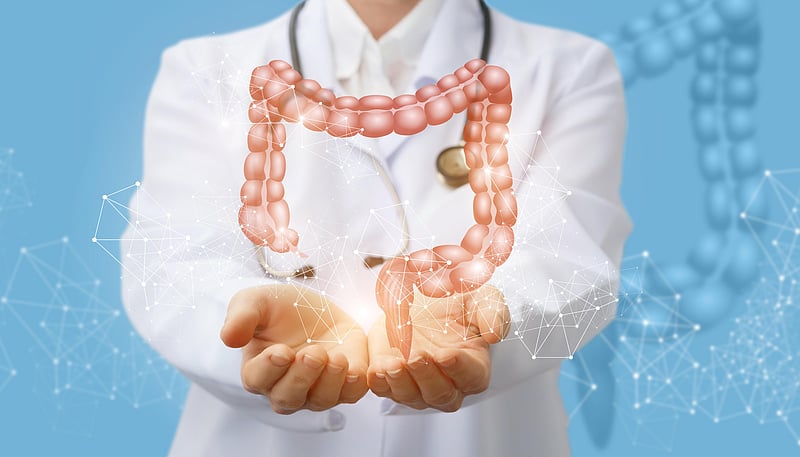 TUESDAY, Sept. 12, 2023 (HealthDay News) -- Many Americans are behind on recommended colon cancer screenings -- and their doctors often fail to remind them, a new study suggests.
The study, by the American Cancer Society, focused on a nationwide sample of more 5,000 Americans who were overdue for colon cancer screening. All had been to a routine checkup in the past year, but only about one-quarter said their provider had advised them to get screened.
And that figure was particularly low among Asian, Black and Hispanic patients, as well as those who lacked insurance or a high school diploma.
Experts said the findings were disappointing, given the importance of colon cancer screening.
It can catch the disease at its most treatable stages, or -- when screening is done by colonoscopy -- prevent cancer by removing pre-cancerous growths. Primary care providers are well aware of that, too.
"We know clinicians overwhelmingly support colorectal cancer screening," said Jordan Baeker Bispo, lead researcher on the study. "So we were really surprised by how few people received a screening recommendation."
There were troubling disparities, added Bispo, a principal scientist with the ACS. "But rates were low across the board, which speaks to the magnitude of the problem," she added.
A big issue, she and others said, is that the typical primary care visit is too short.
"There's often not much time, and clinicians have a lot to cover. Patients come in with things they want to discuss," said Dr. Shivan Mehta, a gastroenterologist and associate professor at the University of Pennsylvania.
But Mehta, who studies health care delivery, also pointed to the good news.
"We do know a lot about ways around these barriers," he said.
Essentially, clinics and health care systems have to step in, so screening reminders are not solely the job of individual doctors.
That, Mehta said, can be done with messages sent over electronic patient portals, or by texting -- which, he noted, may be a better way to reach patients without reliable internet access.
The old-fashioned letter should not discounted, either, according to Mehta, who said that some people consider them more "official."
"Different patients respond to different things," he said.
Medical guidelines say that people at average risk of colon cancer should start screening for the disease at age 45. There are a few ways to do that, including a colonoscopy every 10 years, a yearly test that looks for blood in the stool, or a DNA stool test every three years.
But many Americans eligible for screening are not up-to-date -- just over 40% in 2021, according to federal government figures.
People in the new study -- published Sept. 12 in the Annals of Internal Medicine -- all fell into that category.
The findings are based on 5,022 U.S. adults who were part of a government health survey. All said they had had a routine checkup in the past year.
Despite that visit, though, most people hadn't gotten a colon cancer screening reminder. Just under 27% said they had, with rates being lower among people of color: around 12% among Asian Americans; 19% among Hispanic Americans, and 22% among Black adults.
Such disparities are seen throughout health care, and there are probably multiple reasons for it, Mehta said. A potential one, he noted, is that minority patients were more likely than white patients to go to busy, under-resourced clinics for primary care.
Surabhi Dangi-Garimella, a scientific consultant with the nonprofit Colon Cancer Foundation, agreed that time constraints during primary care appointments are a big barrier.
One way to help, she said, is by having "prompts" in patients' electronic records alerting providers that a screening is overdue.
But, Dangi-Garimella added, smaller clinics might not have electronic health records.
In one clinical trial published in 2021, Mehta and his colleagues found a tactic that boosted colon screening rates at a Philadelphia clinic that serves mostly low-income minority patients.
They mailed patients an at-home stool test plus a letter explaining why colon cancer screening is important. Patients also received a few text message reminders to complete the test.
The approach was not a home run, but it increased screening rates by 10-fold: About 20% of patients were screened, versus just 2% of those who only received a text message reminder that they were due for screening.
That kind of outreach, Mehta said, can ease the burden on busy primary care providers, and help some patients who might otherwise not get to a colonoscopy center.
All three experts said that while colonoscopy is considered the "gold standard" for screening, providers and patients should remember that stool tests -- which may be more accessible for many -- are an option, too.
More information
The American Cancer Society has more on colon cancer screening.
SOURCES: Jordan Baeker Bispo, PhD, MPH, principal scientist, cancer disparity research, American Cancer Society, Atlanta; Surabhi Dangi-Garimella, PhD, MS, scientific consultant, Colon Cancer Foundation, Port Chester, N.Y.; Shivan Mehta, MD, MBA, associate professor, medicine (gastroenterology) and health policy, University of Pennsylvania Perelman School of Medicine, associate chief innovation officer, Penn Medicine, Philadelphia; Annals of Internal Medicine, Sept. 12, 2023, online