Millions More Americans May Have Long COVID Than Thought
By Dennis Thompson HealthDay Reporter | Copyright © 2022 HealthDay. All rights reserved.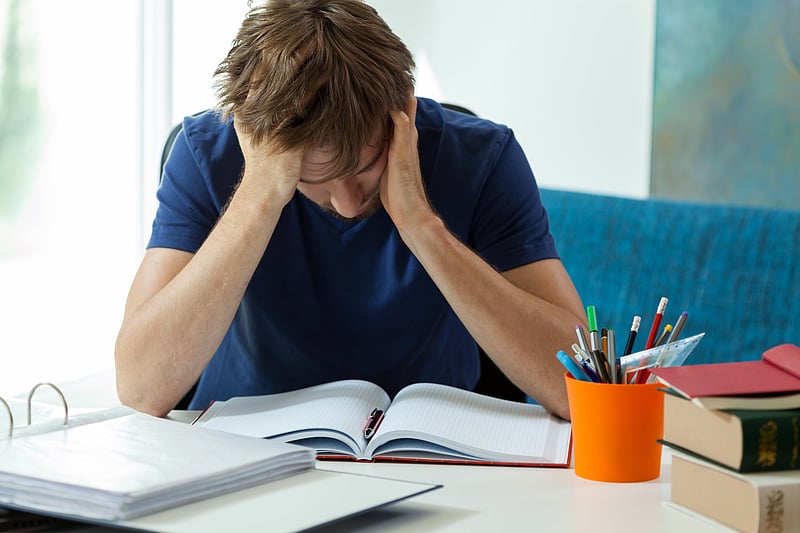 WEDNESDAY, Aug. 23, 2023 (HealthDay News) -- Millions of Americans swear they're suffering the symptoms of long-haul COVID, but are greeted with eye rolls because they never were formally diagnosed with COVID-19.
Their claims need to be taken more seriously by physicians, a new study argues, because evidence of prior COVID infection can be found in many so-called "COVID-negative" patients with long-haul symptoms.
At least 4 million Americans -- and possibly more -- have developed genuine long COVID after an infection that was never detected, said senior researcher Dr. Igor Koralnik, chief of neuroinfectious diseases and global neurology at Northwestern Medicine in Chicago.
It's a real dilemma for these patients, because about 70% of long COVID clinics in the United States refuse to treat them unless they have a positive lab test showing they were infected, Koralnik said.
"Those patients deserve the same access to care, and also deserve the right to be included in research studies," he said.
For this study, Koralnik and his colleagues performed blood tests on 29 patients with long COVID symptoms but no formal infection diagnosis. The patients all had neurologic symptoms associated with long COVID, such as brain fog, headache and fatigue.
Two out of five (41%) patients had antibodies that indicated a prior COVID infection that had gone undetected, according to the study.
These patients fell between the cracks due to the slow rollout of effective diagnostic tests for COVID early in the pandemic, Koralnik said.
"We estimate that approximately 10 million people in the U.S. were in this predicament following the first year of the pandemic, where they had developed long COVID but never had a positive diagnosis of COVID-19 because of the limitation of testing," he said.
If even 40% were exposed to the virus, that means 4 million people, Koralnik said.
"It's a huge number, right?" he said. "These people should feel vindicated."
Dr. Amesh Adalja, a senior scholar at Johns Hopkins Center for Health Security in Baltimore, also recalled the chaos of the pandemic's early days.
"The start of the COVID pandemic was plagued with a woefully inadequate and incompetent rollout of defective government tests, coupled to overly restrictive testing criteria, placing an official diagnosis out of the reach of many individuals," he said.
"Because some proportion of individuals with lingering symptoms of COVID may fall into the undiagnosed criteria, it will be important that long COVID clinics, clinical trials and studies employ antibody testing in order to include this cohort from the earliest days of the pandemic," Adalja said.
Unfortunately, not everyone who was legitimately infected with COVID will still have evidence in their bloodstream, according to Koralnik and Dr. William Schaffner, past medical director of the National Foundation for Infectious Diseases.
"The waning of these antibodies has not been as well defined as we would like," Schaffner said. "Clearly, some people will have waning antibodies such that a couple of years later they may not test positive. None of these tests are 100% indicative of previous COVID infection, but one does what one can with the resources that we have available."
Given that, Koralnik is urging other doctors to give people with long COVID symptoms the benefit of the doubt.
"We need to care for those patients and continue to do research to try to figure out what are the causes of long COVID and how to better treat them and prevent it," he said.
Meanwhile, Schaffner said people with long COVID symptoms should consider having a blood test to see if there's any evidence of prior infection.
"If you think you may have had COVID in the past, even though it was not diagnosed, you can go to your personal physician and have them draw some blood and send it off to a laboratory," he said.
Long COVID symptoms can include:
Fatigue
Shortness of breath
Altered sense of smell or taste
"Brain fog" -- confusion, forgetfulness and a lack of focus and mental clarity
Chronic cough
Headaches
Difficulty sleeping
Depression or anxiety
Chest pain
Heart palpitations
Gastrointestinal problems
"It's not a one-size-fits-all," Koralnik said. "Even within the neurological symptoms, some will have problems with brain fog and fatigue, some will have headaches, some will have dizziness."
Researchers suspect COVID-19 causes these varied long-haul symptoms -- which can go on for months -- due to the coronavirus' effect on the immune system.
"We think that long COVID is an autoimmune disease caused by the virus confusing the immune system that something's abnormal and it needs to be attacked," Koralnik said.
He noted that more women than men seek treatment at long COVID clinics.
"We know that females are more likely than males to get other autoimmune diseases," Koralnik said. "It may be that people who have a predisposition for autoimmune disease are more likely to develop long COVID than others."
These results also show that people need to continue taking COVID seriously, Koralnik and Schaffner said.
"Come September or October, we're going to have a new COVID booster, and recommendations will be issued as to who's eligible to get it," Schaffner said. "We ought to get over our vaccine fatigue and our COVID indifference and take advantage of that booster when it becomes available."
Added Koralnik: "The pandemic is definitely not over, although it's not filling up hospitals like it used to do, fortunately."
The new study was published Aug. 23 in the journal Neurology, Neuroimmunology & Neuroinflammation.
More information
The U.S. Centers for Disease Control and Prevention has more about long COVID.
SOURCES: Igor Koralnik, MD, chief, neuroinfectious diseases and global neurology, Northwestern Medicine, Chicago; William Schaffner, MD, former medical director, National Foundation for Infectious Diseases; Amesh Adalja, MD, senior scholar, Johns Hopkins Center for Health Security, Baltimore; Neurology, Neuroimmunology & Neuroinflammation, Aug. 23, 2023