Long-Acting, Injected HIV Meds Can Help Tough-to-Treat Patients
By Alan Mozes HealthDay Reporter | Copyright © 2022 HealthDay. All rights reserved.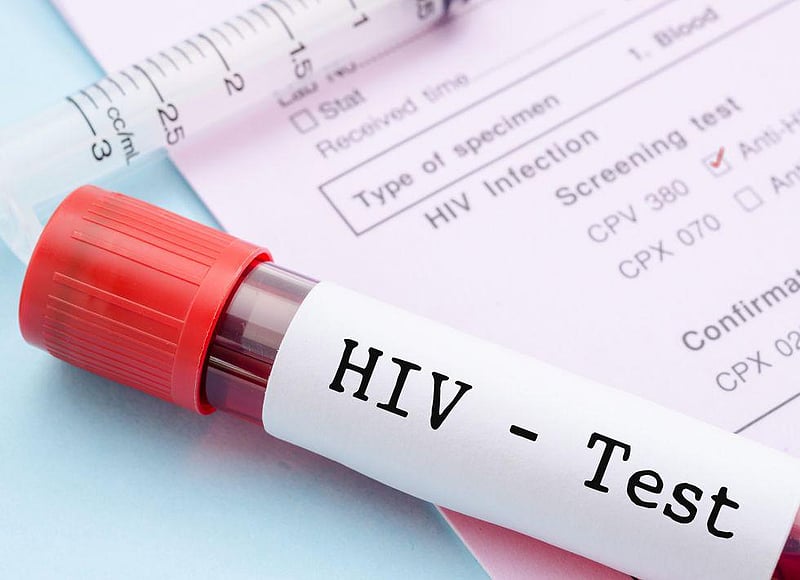 WEDNESDAY, July 5, 2023 (HealthDay News) -- For nearly three decades, daily antiretroviral pills have offered patients living with HIV a highly effective way to keep their infection under control.
But some patients, particularly those beset by homelessness, drug addiction and/or mental illness, find it very difficult to follow a daily pill routine due to the "competing priorities in their life, like getting food and shelter, or if there are conditions such as depression, anxiety or substance use," explained study author Dr. Monica Gandhi, director of the USCF-Bay Area Center for AIDS Research (CFAR).
Now, there is hope: Gandhi's team just published a new study that found nearly all these patients can get full protection with long-acting injections of antiretroviral medications.
"Many patients want injectable ART [antiretroviral therapy]," said Gandhi. "And the ideal candidates are likely people who are tired of taking pills, or can't take pills because life has too many challenges."
Gandhi noted that the U.S. Food and Drug Administration approved the first injectable ART regimen, Cabenuva, back in January 2021. As is the case with oral ART, the approved injection combines more than one antiretroviral drug, in this case combining cabotegravir (CAB) with rilpivirine (RPV). Shots are given either once-monthly, or every other month at a higher dosage.
But there's a catch. At the moment, injectable ART is only approved to treat HIV patients who already have their viral loads under control.
That's because no research has yet assessed the effectiveness of long-acting ART among those whose viral loads are uncontrolled because of an inability to adhere to a pill treatment.
Until now. Between 2021 and 2022, Gandhi's team tested the impact of long-acting ART among 133 San Francisco residents who have HIV. Just over two-fifths of the participants (57) were not taking oral ART at the time the study was launched, and had uncontrolled HIV viral loads. The remaining participants (76) were using oral ART at enrollment, and had successfully achieved "viral suppression."
Patients ranged in age from 25 to 68, about 9 in 10 were men, and about 60% were described as from minority groups.
All were under the care at UCSF Ward 86, a San Francisco hospital clinic where Gandhi serves as medical director.
Ward 86 is one of the oldest HIV clinics in the United States. It currently handles about 2,600 patients, many of whom are poor. Most are on Medicaid, noted Gandhi, while about a third struggle with substance abuse and a third are homeless.
By the end of the study, investigators found that all of the patients who entered the study with suppressed viral loads via oral ART continued to keep their HIV under control with long-acting ART.
Results were almost as good among patients who had entered the study with uncontrolled HIV. Among this group, long-acting ART suppressed HIV viral loads among nearly 98% of patients.
For many of these patients, it was the first time they had ever gotten their HIV under control, stressed Gandhi, who also serves as associate chief of the Division of HIV, Infectious Diseases and Global Medicine at UCSF/San Francisco General Hospital.
In particular, she added, "patients who were homeless really liked not having to carry around an oral pill, and getting the injections once a month or once every two months in clinic."
Gandhi said a larger follow-up investigation is already in the works.
"This larger trial will hopefully get the FDA to approve the long-acting treatments for patients who have a hard time taking pills and are 'viremic' -- or have a high virus count in their body -- before starting the shots," she said.
Meanwhile, Gandhi suggested that long-acting ART could prove to be an attractive option for anyone living with HIV, whether or not sticking with a daily pill regimen is a concern.
"However, not all patients want to take shots if they do not like needles," she acknowledged. "And many patients have no problem taking an oral pill every day. So, injectable therapy is not for everyone, but certainly should be offered to any patient with HIV who would prefer shots."
The findings were published July 4 in the Annals of Internal Medicine.
Dr. Simeon Kimmel is co-author of an accompanying editorial, and an assistant professor of medicine with Boston University's Chobanian & Avedisian School of Medicine, as well as an attending physician at Boston Medical Center.
He said that the findings are "encouraging." Still, Kimmel cautioned that injections present their own set of challenges, most notably ensuring that shots are delivered as scheduled.
"If injections are missed," he warned, "the virus may develop resistance to the medications."
But the study, said Kimmel, does suggest "that with the right resources and supports, long-acting medications can be effectively delivered to some groups of people who struggle with adherence."
More information
The U.S. Food and Drug Administration has more on long-acting ART.
SOURCES: Monica Gandhi, MD, MPH, director, USCF-Bay Area Center for AIDS Research (CFAR), associate chief, Division of HIV, Infectious Diseases and Global Medicine, UCSF/San Francisco General Hospital and medical director, UCSF Ward 86 HIV clinic; Simeon Kimmel, MD, MA, assistant professor, medicine, Chobanian & Avedisian School of Medicine, Boston University, and attending physician, sections of general internal medicine and infectious diseases, Boston Medical Center; Annals of Internal Medicine, July 4, 2023