How the COVID Vaccine Is Keeping Folks Out of the Hospital
By Ernie Mundell HealthDay Reporter | Copyright © 2022 HealthDay. All rights reserved.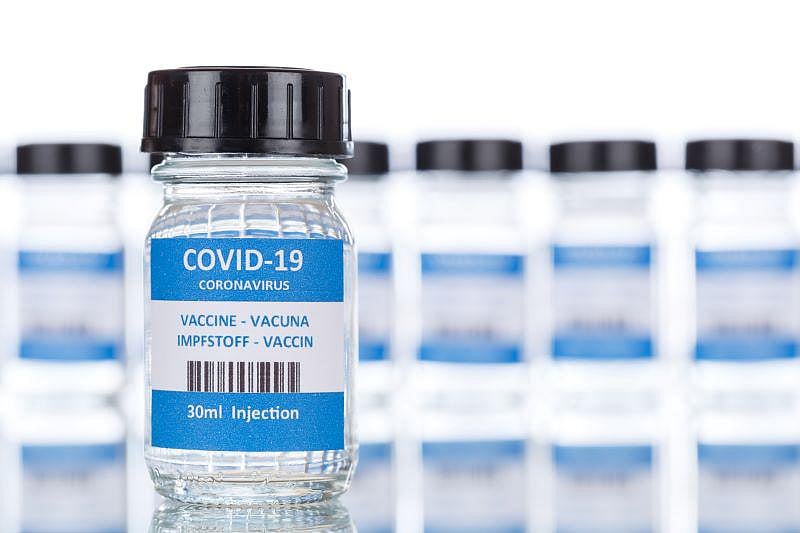 TUESDAY, Aug. 8, 2023 (HealthDay News) -- Most people know that even though vaccination doesn't eliminate their risk of getting COVID-19, it does lower their odds for severe illness -- including their risk for hospitalization and death.
Now scientists believe they know why.
Among people with a symptomatic COVID infection, those who were fully vaccinated had fewer markers of inflammation compared to those who were unvaccinated, a new study found.
So although getting your COVID shots and boosters won't entirely prevent infection, the new study showed that it does reduce illness and death by cutting elevated levels of these inflammation markers, known as cytokines and chemokines. Each are involved in a potentially deadly immune-system response to infection known as the "cytokine storm."
"A lot of the more serious disease that we have comes from an over-response of our inflammatory system," explained Dr. William Schaffner, medical director of the National Foundation for Infectious Diseases (NFID). "In other words, we have a lot of collateral damage because we over-respond to this virus, and that's actually what causes the pneumonia that frequently requires hospitalization."
However, following vaccination "we're protected, in effect, from our own overreaction to these viruses," explained Schaffner, who wasn't involved in the new research.
To study how the COVID-19 vaccine is shielding users from serious disease, researchers from the University of Colorado and Johns Hopkins Medicine collected blood samples from nearly 900 vaccinated and unvaccinated patients.
This happened during multiple visits conducted over a 90-day period after each study participant was diagnosed with symptomatic COVID-19.
The group assessed levels of 21 different cytokines and chemokines soon after infection. They also tracked how those levels changed for vaccinated and unvaccinated participants through the course of the illness.
The team adjusted their results for factors such as the patients' age, sex, weight and underlying health conditions.
Compared to unvaccinated participants, those who were fully vaccinated had lower blood concentrations of inflammatory markers than unvaccinated participants, both initially and during their COVID-19 recovery, the study team found.
That suggests that vaccination is linked to short-term and long-term reductions in the kind of inflammatory responses that can trigger severe disease, the study authors said.
The new findings at least partly explain why vaccinated people typically have less severe disease, a lower risk of death and a lower risk for long COVID, they added.
"Our research demonstrates the long-term benefits of the COVID-19 vaccines to reduce inflammation even after a breakthrough infection," co-author Alison Abraham, associate professor of epidemiology at the Colorado School of Public Health on the University of Colorado Anschutz Medical Campus, said in a university news release.
Dr. Amesh Adalja is senior scholar at the Johns Hopkins Center for Health Security in Baltimore. He noted that "the chief value of the vaccines, in the omicron era, has not been to prevent infections, but to prevent severe disease, and this study elucidates some of the mechanics of that process." Adalja wasn't involved in the new research.
The study authors believe the new findings could also give a boost to research looking into better treatments for COVID-19.
"Answering how the COVID-19 vaccine works to prevent worse disease, longer-term disease and death can help us better treat patients by providing solutions to limit the body's overexuberant inflammatory response," study senior author Dr. Aaron Tobian said in the release. He's a professor of pathology, medicine and epidemiology at Johns Hopkins University School of Medicine.
This study was published Aug. 1 in The Lancet Microbe.
More information
The U.S. Centers for Disease Control and Prevention has more on COVID-19.
SOURCES: William Schaffner, MD, medical director, National Foundation for Infectious Diseases; Amesh Adalja MD, senior scholar, Johns Hopkins Center for Health Security; University of Colorado Anschutz Medical Campus, news release, Aug. 7, 2023