How NSAIDs Can Make a C. Difficile Infection Worse
By Cara Murez HealthDay Reporter | Copyright © 2022 HealthDay. All rights reserved.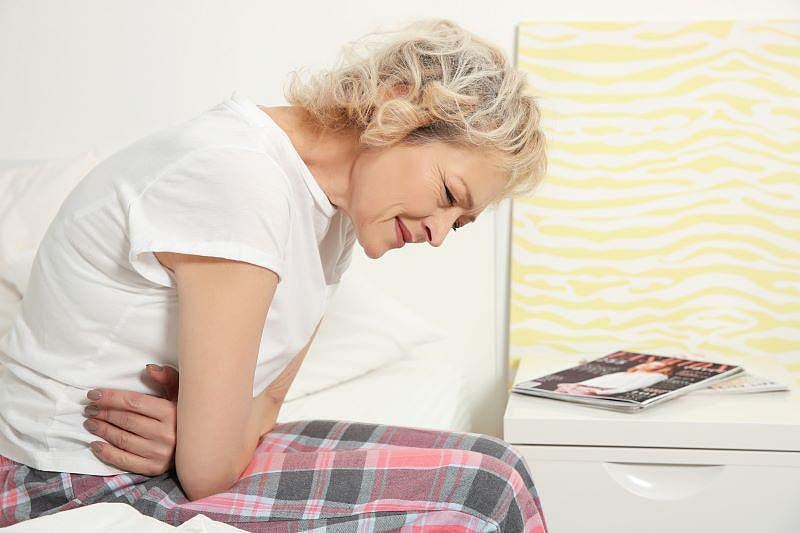 FRIDAY, July 21, 2023 (HealthDay News) -- Aspirin, naproxen and other common pain medications known as NSAIDs worsen gastrointestinal infections caused by a bacterium known as Clostridioides difficile (C. diff), new research shows.
NSAIDs (nonsteroidal anti-inflammatory drugs) are widely used to ease pain and inflammation. In a new study using mice, researchers set out to find why they exacerbate C. diff, the leading cause of antibiotic-associated diarrhea worldwide.
It appears that NSAIDs disrupt the mitochondria of cells lining the colon, sensitizing them to damage by pathogenic toxins. (Mitochondria are essential components of nearly all cells in the body).
"Our work further demonstrates the clinical importance of NSAIDs in patients with C. diff infection and sheds light on why the combination of these two may be so detrimental," study co-author Joseph Zackular said in a news release from Children's Hospital of Philadelphia. He is an assistant professor of pathology and laboratory medicine at the University of Pennsylvania School of Medicine.
C. diff can be difficult to treat and can lead to a wide range of symptoms, from mild diarrhea to complex infection and death.
Past research has shown that NSAIDs like indomethacin, aspirin and naproxen negatively affect the gut, both in patients with C. diff infection and other conditions like inflammatory bowel disease (IBDs, such as Crohn's disease and ulcerative colitis).
Long-term use of these medications can lead to a variety of issues, such as stomach ulcers and bleeding and perforation of the intestinal tissue.
A theory is that this happens because of the effects of NSAIDs on cyclooxygenase (COX) enzymes. While reducing inflammation and pain, the process may impair mucosal function in the upper gastrointestinal tract.
NSAIDs have also been shown to uncouple cellular mitochondrial functions, according to the study.
Researchers in this study used in vitro and mouse models of C. difficile infection to test how permeable the colonic epithelial cells are in the presence of a particular NSAID, this time indomethacin.
Led by Joshua Soto Ocaña, a graduate student at the University of Pennsylvania, researchers observed that both indomethacin and C. difficile toxins increased epithelial cell barrier permeability and inflammatory cell death.
The effect was additive, meaning the combined effect on cell permeability of both toxins and indomethacin was increased compared to each independently.
This suggests that NSAIDs and C. difficile together make the pathogen more virulent.
"Our mechanistic findings are a starting point for further research that aims to understand the impact of mitochondrial functions during C. diff infection. These data could also inform how NSAID-mediated mitochondrial uncoupling affects other diseases, such as small intestinal injury, IBD, and colorectal cancer," Zackular said.
The researchers also observed that the combination of NSAIDs and C. difficile toxins increased damage to colonic epithelial cell mitochondria and disrupted several important mitochondrial functions. However, research in animals does not always pan out in humans.
This work was supported by the U.S. National Institutes of Health.
The study results were published July 19 in Science Advances.
More information
The U.S. Centers for Disease Control and Prevention has more on the bacterium C. difficile.
SOURCE: Children's Hospital of Philadelphia, news release, July 19, 2023