For Some, Long COVID Symptoms Can Come and Go
By Cara Murez HealthDay Reporter | Copyright © 2022 HealthDay. All rights reserved.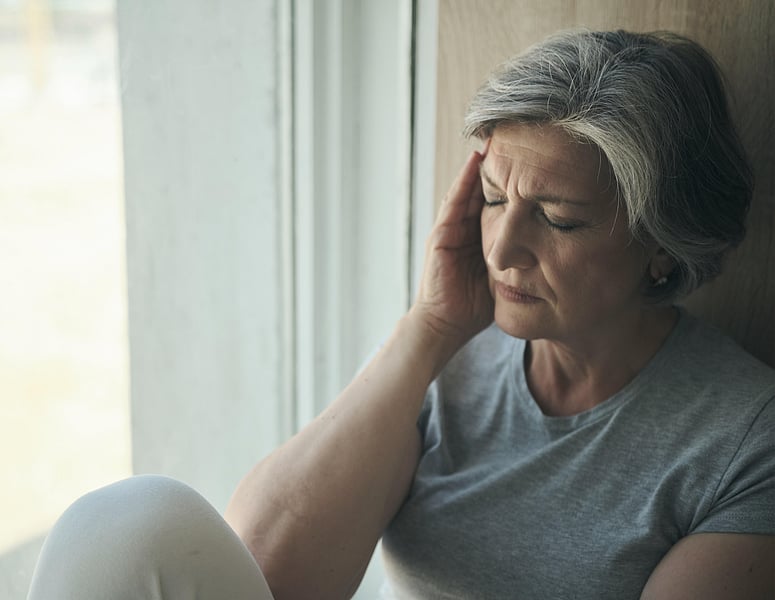 THURSDAY, Aug. 10, 2023 (HealthDay News) -- As researchers continue to try to better understand the condition known as long COVID, a new study has discovered that symptoms can emerge months after infection or even return later for some folks.
The research is considered the most comprehensive look at how symptoms evolve over the course of a year.
"It was common for symptoms to resolve, then re-emerge months later," said lead author Dr. Juan Carlos Montoy, an associate professor in the department of emergency medicine at the University of California, San Francisco. "A lot of prior research has focused on symptoms at one or two points in time, but we were able to describe symptom trajectory with greater clarity and nuance. It suggests that measurements at a single point in time could underestimate or mischaracterize the true burden of disease."
With long COVID, people can experience a range of symptoms that persist or develop about a month after an infection. These symptoms are known to reduce quality of life.
To study this, the researchers used data from more than 1,700 people, about two-thirds of them women, who sought COVID-19 testing at eight major health care systems across the United States.
Three-quarters of those individuals tested positive for COVID-19. The others tested negative but may have had some type of infection because they were experiencing symptoms. These symptoms could include fatigue, runny nose, headache, sore throat, shortness of breath, chest pain, diarrhea, forgetfulness, and difficulty thinking or concentrating.
The researchers assessed symptoms every three months, which made it possible to see which were improving and which were re-emerging.
Among the COVID-positive patients, about 16% had symptoms that lasted for at least a year. For others, they came and went.
The study was published Aug. 11 in the Morbidity and Mortality Weekly Report, a publication of the U.S. Centers for Disease Control and Prevention.
While the patients who were positive for COVID-19 were more likely to have symptoms in each of the symptom categories at baseline, researchers found that by the end of the year there was no difference between those who were COVID-positive and COVID-negative.
"We were surprised to see how similar the patterns were between the COVID-positive and COVID-negative groups," Montoy said. "It shows that the burden after COVID may be high, but it might also be high for other non-COVID illnesses. We have a lot to learn about post-illness processes for COVID and other conditions."
More information
The U.S. National Institutes of Health has more on long COVID.
SOURCE: University of California, San Francisco, news release, Aug. 10, 2023