For Folks Without the Condition, Taking ADHD Meds to Get 'Smarter' Could Backfire
By Dennis Thompson HealthDay Reporter | Copyright © 2022 HealthDay. All rights reserved.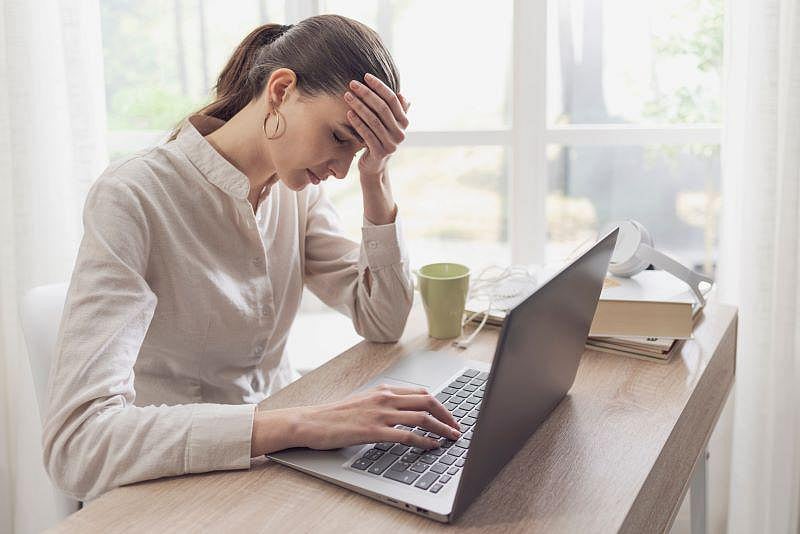 WEDNESDAY, June 14, 2023 (HealthDay News) -- So-called "smart drugs" meant to enhance brain performance are more likely to leave users ineffectually spinning in place, a new study has found.
These stimulants, typically used to treat ADHD, increased study participants' motivation in solving problems.
But the subjects also took much longer to complete tasks because they acted in a more erratic, scattershot manner while they worked, researchers reported in the journal Science Advances.
For example, participants on the ADHD drug methylphenidate (Ritalin) took around 50% longer on average to complete a "knapsack task" than they did when they took a placebo, results showed.
In this task, subjects are asked to figure out the most efficient way to fill a knapsack to a certain capacity, using a selection of items with various weights.
"Although the use of these kinds of stimulant drugs in people without ADHD may be increasing their motivation in complex problem-solving tasks, they decrease the quality of the solutions, so their productivity is decreased," said lead researcher Elizabeth Bowman, a neuroscientist at the University of Melbourne Centre for Brain, Mind and Markets in Australia.
Students and white-collar workers have increasingly turned to prescription stimulants in an attempt to increase their productivity, said Pat Aussem, vice president of consumer clinical content development for the Partnership to End Addiction.
Essentially, they are a modern-day spin on the caffeine pills that college students use to stay up for cram sessions.
"Students or professionals may misuse ADHD medications believing that they can enhance focus, concentration and productivity even if they don't have ADHD," Aussem said. "Often, they are hoping to gain a competitive advantage whether it's for academics, work or sports. Sometimes these medications are used to aid in working longer hours."
These stimulants temporarily increase levels of dopamine and noradrenaline in the human brain, two neurotransmitters associated with attention, motivation and processing speed, said Dr. Kasia Rothenberg, a neuropsychiatrist with the Cleveland Clinic's Lou Ruvo Center for Brain Health.
"Here, the team designed this study to test if this is enough to make us more motivated momentarily and faster to promote better learning," Rothenberg said. "And unfortunately, the answer is no."
For the study, Bowman and her colleagues tested the effects of three ADHD medications -- methylphenidate (Ritalin), modafinil (Provigil) and dextroamphetamine (Dexedrine) -- on the problem-solving abilities of 40 participants between 18 and 35 years old.
These folks were asked to complete a set of knapsack tasks on four occasions spaced at least a week apart. Each time, the subjects were randomly given one of the ADHD medications or a placebo, until they'd performed the task under all four conditions.
When on the smart drugs, the time subjects spent working on the task and their number of guesses increased, researchers found.
Overall productivity decreased, especially for participants who performed above average while on a placebo.
"People who were on the medication were much more eager to engage in the task, and they were faster in making an effort to accomplish the task," said Rothenberg, who was not involved in the experiment. "But when we look at the quality of the task, it wasn't great. They were making many more movements, many more attempts, and those attempts were more random and highly ineffective."
The medication, Rothenberg said, "made people faster, but not necessarily more precise or more effective."
The drugs particularly hampered people who performed the task efficiently and effectively under a placebo. Participants in the top 25% on placebo regularly ended up in the bottom 25% under methylphenidate, for example.
On the other hand, participants who didn't perform well under placebo only occasionally exhibited a slight improvement after taking one of the drugs, researchers said.
Dextroamphetamine caused the largest decrease in productivity, closely followed by methylphenidate, Bowman said.
These drugs are specifically meant to treat ADHD, so it makes sense they wouldn't necessarily benefit a healthy brain, Aussem and Rothenberg said.
People with ADHD "have lower levels of dopamine and norepinephrine in areas of the brain responsible for attention, focus and impulse control. ADHD medications help by increasing the levels of dopamine and norepinephrine in the brain," Aussem said.
"However, in individuals without ADHD who already have normal levels of dopamine and norepinephrine, the use of ADHD medications can actually disrupt the balance of these chemicals in the brain," she noted. "This can lead to overstimulation and potentially adverse effects, such as increased heart rate, elevated blood pressure or heightened anxiety."
The results showed that these potential brain enhancers actually don't improve the effectiveness of average people in performing complex everyday tasks, the researchers concluded.
"There are no shortcuts for better cognitive performance, and often what we think are shortcuts may have unintended consequences," Bowman said.
More information
The Cleveland Clinic has more on ADHD medications.
SOURCES: Elizabeth Bowman, PhD, neuroscientist, Centre for Brain, Mind and Markets, University of Melbourne, Australia; Pat Aussem, LPC, MAC, vice president, consumer clinical content development, Partnership to End Addiction, New York City; Kasia Rothenberg, MD, PhD, neuropsychiatrist, Lou Ruvo Center for Brain Health, Cleveland Clinic, Ohio; Science Advances, June 14, 2023