Floods Raise Death Rates Long After Waters Recede
By Cara Murez HealthDay Reporter | Copyright © 2022 HealthDay. All rights reserved.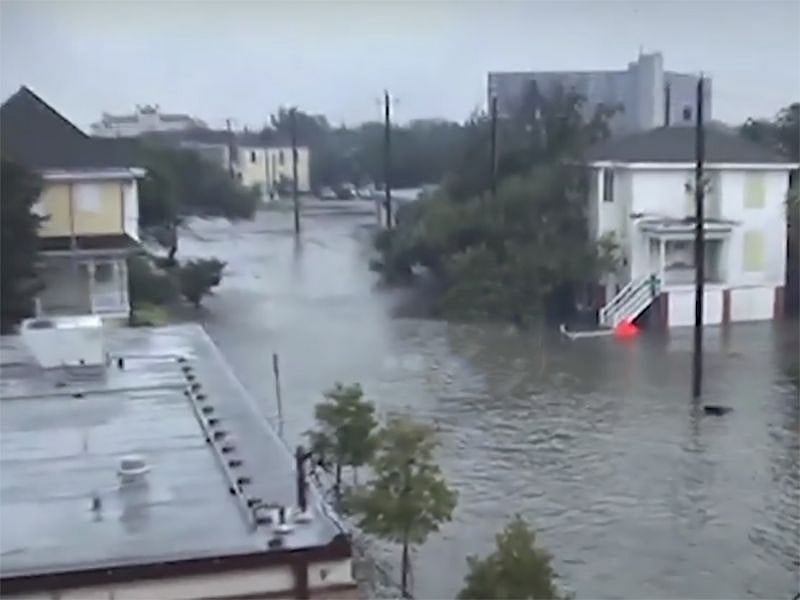 TUESDAY, Oct. 3, 2023 (HealthDay News) – People who experience flooding aren't just at risk during these severe weather events — they also have a significantly higher risk of dying in the weeks that follow.
A new study by Australian scientists looked at a crucial window between three and six weeks after a flood.
The added risk of death persists for up to 60 days, the study found. For up to 50 days, folks are at increased risk of death due to heart problems. The risk includes a 2.1% in the risk of dying from all causes; 2.6% for heart-related causes; and 4.9% for respiratory issues.
"We know now that to the question: Do mortality risks change after floods in the general population? The answer is yes, and this needs to be factored into policy responses to flooding events," researcher Yuming Guo, a professor at Monash University School of Public Health and Preventive Medicine in Melbourne, said in a university news release.
This is of particular concern because floods are expected to get more severe, to last longer and to happen more often because of climate change.
Floods already comprise 43% of all natural disasters.
Researchers studied in 761 communities in 34 countries that had at least one flood between 2000 and 2019. They reviewed 47.6 million deaths from all causes, including 11.1 million related to the heart and 4.9 million respiratory deaths.
Places that were poorer or with higher populations of older people were at greatest risk.
"Our study suggests that all-causes, cardiovascular, and respiratory mortality risks reach a peak at around 25 days and last for up to 60 days after exposure to floods," co-lead author Shanshan Li, an associate professor of planetary health said in a Monash news release.
Deaths from natural causes after a flood may owe to tainted food and water, inability to access health care, psychological impairment and exposure to pathogens, like fungi, bacteria or viruses.
Health care providers need to be aware of these increased risks, particularly in vulnerable communities or where persistent floods create a cumulative impact, Guo said.
"They should incorporate this knowledge into their practice and be prepared for the suddenly elevated demands of health services to reduce avoidable deaths from natural causes," he said.
Guo said public health agencies to monitor changes in death rates in the aftermath of floods to enable prompt interventions.
"Policymakers should prioritize comprehensive disaster preparedness, early warning/detecting systems, and efficient disaster response protocols to reduce the attributable deaths due to floods – including climate change adaptation measures because of projected increases in floods globally," Guo said.
Recent flooding events in the news included flash flooding in New York that led to a declaration of a state of emergency.
Researchers from the London School of Hygiene and Tropical Medicine collaborated on the study. Research findings were published Oct. 2 in the BMJ.
More information
The National Severe Storms Laboratory has some flood basics.
SOURCE: Monash University, news release, Oct. 2, 2023