Doctors Often Wary of Asking Patients About Guns in the Home
By Cara Murez HealthDay Reporter | Copyright © 2022 HealthDay. All rights reserved.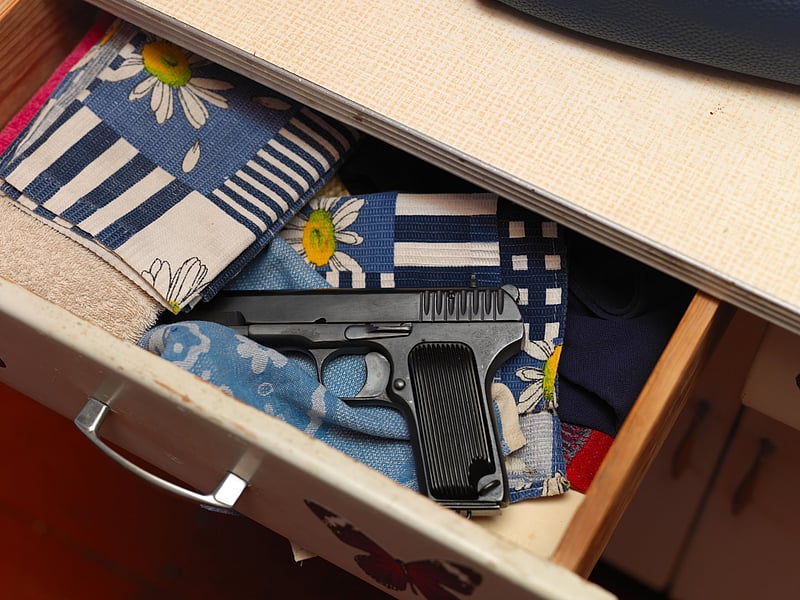 MONDAY, Sept. 18, 2023 (HealthDay News) -- It's an important health topic, but both adult patients and their primary care doctors shy away from discussing firearms and gun safety, a new survey finds.
While they may discuss a variety of health risks, firearm safety isn't often one of them, the study from Michigan Medicine found.
Of more than 500 adult patients who had regular checkups during a one-month period, about 56% bypassed a question about firearms on a questionnaire used in many clinic waiting rooms and online portals of Michigan Medicine, the University of Michigan's academic medical center, where the study was done.
Nearly all answered the rest of the questions about other health and social topics.
A survey of 109 doctors and other providers at those clinics found 36% were uncomfortable discussing firearm-related risks with patients.
About 32% of providers said it was only slightly important, or not important, to discuss firearm safety during checkups with all adult patients.
That answer was different when the patient had a history of mental health conditions. In those cases, 77% of providers said such discussions are important. About half of providers felt the same way about patients with substance use disorders.
The authors said their findings suggest a need for improvement in how primary care clinics train providers on firearm-related topics, and screen patients for potential firearm-related risks.
"Our hypothesis is that patients are deliberately not answering because they don't want to -- maybe because they feel uncomfortable talking about firearms with their doctor or other health provider," said lead author Dr. Joseph Ladines-Lim, a fourth-year resident in Michigan Medicine's combined program for internal medicine and pediatrics.
"At the same time, our findings suggest there's a lot of ambivalence from providers about asking their patients about firearms during the course of a routine visit," he said in a university news release.
"A decent number want to address it, but an almost equal number don't think it's something for them to address. However, there is a consensus about addressing it with those at higher risk, but we also found a lot of providers did not feel well-trained to discuss this issue," Ladines-Lim said.
Many national organizations are calling on primary care providers to raise firearm safety risks, the researchers noted.
They added that firearms were used in just over half of U.S. suicides. About 90% of suicide attempts in which someone uses a firearm end in death.
Since the survey was conducted in summer 2022, Michigan Medicine has offered more training for its providers on addressing firearm-related safety and risks with patients. That training is also part of the curriculum for internal medicine residents.
The U-M Institute for Firearm Injury Prevention offers online learning for health care providers located anywhere.
Ladines-Lim said the study showed wide variation in how clinics in different locations incorporated the firearm-related screening question into their appointment process.
Only 32% of clinicians even knew their clinic asked patients about firearms in their home.
"Annual health maintenance visits in primary care include an ever-growing list of preventive health topics to discuss in a single appointment -- without additional time provided as the list grows," noted senior author Dr. Jennifer Meddings, an associate professor of internal medicine.
"Studies have shown that many patients aren't as resistant to discussing this topic as providers might suspect, especially in people with higher risks -- but I suspect firearm use may be a sensitive topic such as obesity or substance abuse where asking permission of the patient to discuss it may be a helpful first step," Meddings said in the release.
Study findings were recently published in the Journal of General Internal Medicine.
More information
Pew Research Center has more on U.S. gun deaths.
SOURCE: Michigan Medicine—University of Michigan, news release, Sept. 14, 2023