Did the Pandemic Change Babies' Microbiomes?
By Steven Reinberg HealthDay Reporter | Copyright © 2022 HealthDay. All rights reserved.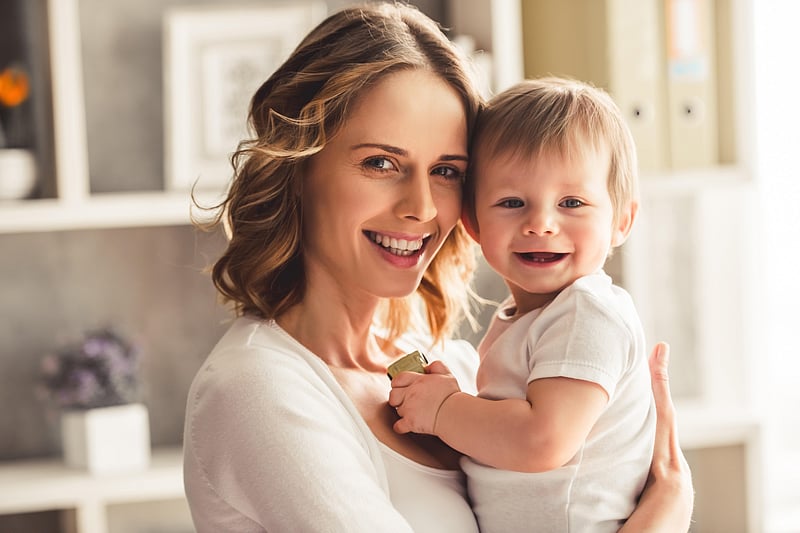 WEDNESDAY, Sept. 6, 2023 (HealthDay News) -- Infants whose first year of life unfolded during the pandemic appear to have fewer types of bacteria in their gut than infants born before COVID-19 raced across the planet, a new study suggests.
Specifically, these pandemic babies had lower amounts of Pasteurellaceae and Haemophilus -- bacteria that can cause various infections -- and significantly different bacteria diversity, the researchers said.
The differences may have been caused by the social changes of the pandemic, with infants spending more time at home and less time in day care interacting with other children. Also, increased hygiene measures, dietary changes, breastfeeding practices and increased caregiver stress may have played a role, the authors speculated.
"The COVID-19 pandemic provides a rare natural experiment to help us better understand how the social environment shapes the infant gut microbiome, and this study contributes to a growing field of research about how changes to an infant's social environment might be associated with changes to the gut microbiome," researcher Sarah Vogel said in a New York University news release. She's a recent doctoral graduate from NYU Steinhardt School of Culture, Education and Human Development's developmental psychology program.
For the study, Vogel and her colleagues compared stool samples of two socioeconomically and racially diverse groups of 12-month-olds in New York City. There were samples from 34 babies provided before the pandemic and from 20 babies from March to December of 2020.
"In adults, we know that lower diversity of the microbiota species in the gut has been linked to poorer physical and mental health," researcher Natalie Brito, an associate professor at NYU Steinhardt, said in the release. "But more research is needed on the development of the gut microbiome during infancy and how the early caregiving environment can shape those connections."
The report was published Aug. 31 in the journal Scientific Reports.
More information
For more on infant health during the pandemic, see Johns Hopkins University.
SOURCE: New York University, news release, Aug. 31, 2023