Diabetes Diagnosis by Age 30 Could Shave 14 Years Off Your Life
By Cara Murez HealthDay Reporter | Copyright © 2022 HealthDay. All rights reserved.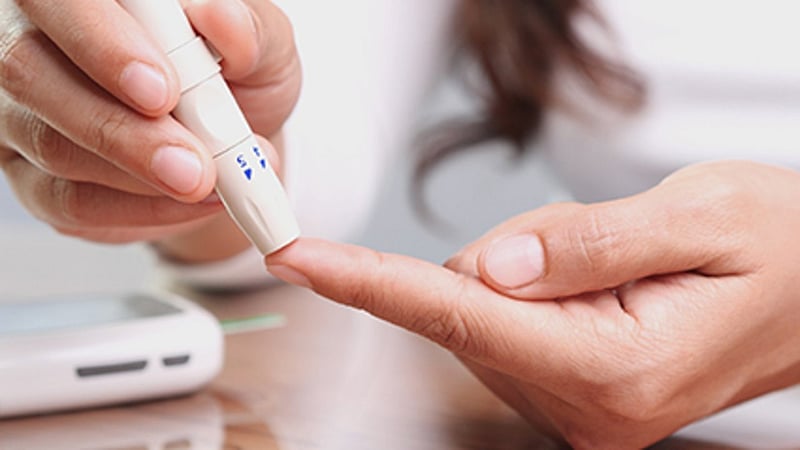 THURSDAY, Oct. 5, 2023 (HealthDay News) -- Rates of diabetes in younger adults are rising globally — and it could be shortening life spans.
A diagnosis of type 2 diabetes at age 30 can cut life expectancy by up to 14 years, according to findings from a new study. Even a diagnosis at age 50 can shorten life expectancy by six years.
"Type 2 diabetes used to be seen as a disease that affected older adults, but we're increasingly seeing people diagnosed earlier in life. As we've shown, this means they are at risk of a much shorter life expectancy than they would otherwise have," said study author Emanuele Di Angelantonio. He is a professor of clinical epidemiology at the University of Cambridge's Victor Phillip Dahdaleh Heart and Lung Research Institute (VPD-HLRI) in the United Kingdom.
For the new study, scientists at the universities of Cambridge and Glasgow, and elsewhere, examined data from two major international studies — the Emerging Risk Factors Collaboration and the UK Biobank — for 1.5 million individuals.
Every decade of earlier diagnosis was linked to roughly four years of reduced life expectancy, the investigators found.
In U.S. population data, people diagnosed with type 2 diabetes at 30, 40 and 50 years of age died on average about 14, 10 and six years earlier, respectively, than those without the condition.
Women's estimates were worse than the men's. Women died 16, 11 and seven years earlier than men at 14, nine and five years earlier.
The findings were similar for people in the United Kingdom.
"Type 2 diabetes can be prevented if those at greatest risk can be identified and offered support — whether that's to make changes to their behavior or to provide medication to lower their risk," Stephen Kaptoge, a principal research associate at VPD-HLRI, said in a University of Cambridge news release.
"But there are also structural changes that we as a society should be pursuing, including relating to food manufacturing, changes to the built environment to encourage more physical activity, and so on," Kaptoge added.
"Given the impact type 2 diabetes will have on people's lives, preventing — or at least delaying the onset — of the condition should be an urgent priority," he said.
The study attributes the rise in diabetes cases to increasing levels of obesity, sedentary behavior and poor diet. About 537 million adults were estimated to have diabetes worldwide in 2021.
Having this disease increases an individual's risk for such complications as heart attack and stroke, kidney problems and cancer.
Most of the life expectancy reduction the investigators saw in the study was due to deaths related to heart attack, stroke and aneurysms. Cancer was another contributor.
"Our findings support the idea that the younger an individual is when they develop type 2 diabetes, the more damage their body accumulates from its impaired metabolism," said Naveed Sattar, a professor/honorary consultant at the Institute of Cardiovascular Medical Sciences at the University of Glasgow, in Scotland.
"But the findings also suggest that early detection of diabetes by screening followed by intensive glucose management could help prevent long-term complications from the condition," Sattar stressed.
The study findings were published in the October issue of The Lancet Diabetes & Endocrinology.
More information
The American Diabetes Association has more on type 2 diabetes.
SOURCE: University of Cambridge, news release, Oct. 3, 2023