Death From a 2nd Cancer Among Breast Cancer Survivors: Race May Matter
By Cara Murez HealthDay Reporter | Copyright © 2022 HealthDay. All rights reserved.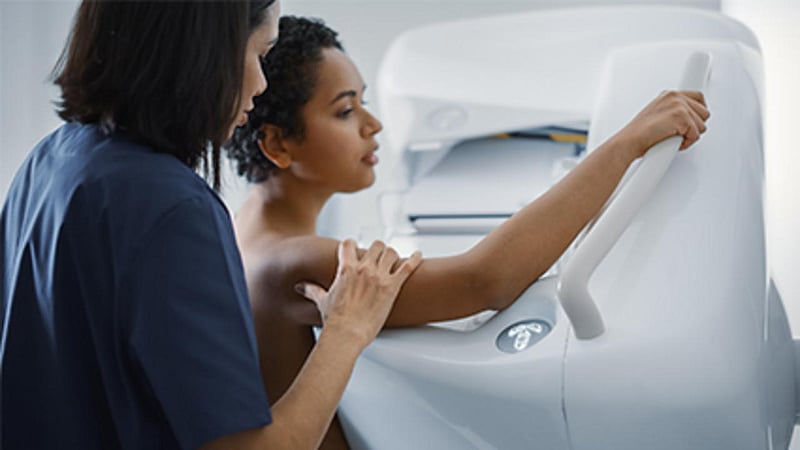 TUESDAY, June 13, 2023 (HealthDay News) -- Sometimes women who survive breast cancer will die from a second cancer, and now new research suggests the risk of that happening is higher for Black and Hispanic survivors than white women.
"We believe this to be one of the first studies to comprehensively examine the racial and ethnic disparities in survival outcomes after a second cancer," said study author Dr. Kala Visvanathan, director of the Cancer Genetics and Prevention Service at the Johns Hopkins Kimmel Cancer Center, in Baltimore.
"The findings are extremely concerning, given the increasing prevalence of second cancer at a young age among women diagnosed with breast cancers," she added in a Hopkins news release.
For the study, the researchers looked at nearly 40,000 adult survivors, discovering the risk of death from a second cancer was 12% higher in Black women and 8% higher in Hispanic women than it was in white women.
Women in these racial and ethnic minority groups were also diagnosed with second cancers up to six years younger than white survivors, and within a shorter time from their first cancer.
Black survivors also had a 44% higher risk of cardiovascular disease-related death after a second cancer diagnosis than white survivors did, the investigators found.
It's important to determine risk factors associated with these second cancers, to either prevent them or to diagnose and manage them early, the study authors stressed.
Nearly half of cancer survivors live for more than 10 years, while about 20% of those diagnosed with cancer had a prior cancer history, according to the U.S. National Cancer Institute (NCI).
Many factors may contribute to these issues, including diagnosis of aggressive tumors, cumulative treatment and type of treatment received, lifestyle factors and social determinants of health, Visvanathan said.
Data for this study came from adult female survivors who developed a second primary cancer between 2000 and 2014, as recorded in the national Surveillance, Epidemiology and End Results (SEER) database, which is maintained by the NCI. It covers 18 U.S. cancer registries, representing nearly 28% of the population.
Participants were followed for at least two years after the second cancer diagnosis.
The study included women who were Black, white, Hispanic and Asian, though not American Indian, Alaska Native or Pacific Islander because of the small number of records.
The researchers considered variables, including five-year survival rate, age and year of diagnosis, marital and insurance status, initial treatment, median household income and education level, and cause of death.
They found more than 39,000 second cancers and more than 15,000 deaths after the second cancers. The strongest associations with cancer deaths were among Black survivors with a second breast or uterine cancer and among Hispanic survivors with a second breast cancer.
These secondary cancers occurred at an earlier age in Hispanic women, at 62.2 years; Asian women, with a mean age of 63.4; and Black women, with a mean age of 63.5; than in white women, with a mean age of 68.8.
The most common second cancer across groups was breast cancer, followed by lung, colon and uterine cancer.
Second cancers in Black women were less likely to be diagnosed at a local stage. Hispanic and Black survivors were more likely than members of other groups to need chemotherapy for their first and second cancer.
Black survivors had the highest cumulative deaths during the entire follow-up, followed by Hispanic, white and Asian survivors.
Being diagnosed later or with more aggressive tumors contributed to increased cancer deaths in Hispanic and Black survivors after second cancers.
An earlier study from the same team found that cancer survivors with a second cancer had a 27% increased risk of cancer death and 18% increased risk of death from any cause compared to survivors with primary cancers.
The latest findings were published recently in the Journal of the National Cancer Institute. The work was supported by the Breast Cancer Research Foundation.
More information
The U.S. Centers for Disease Control and Prevention has more on disparities in breast cancer deaths.
SOURCE: Johns Hopkins Medicine, news release, June 9, 2023