Could Tissue-Zapping Procedure Be Non-Antibiotic Option for Recurrent UTIs?
By Cara Murez HealthDay Reporter | Copyright © 2022 HealthDay. All rights reserved.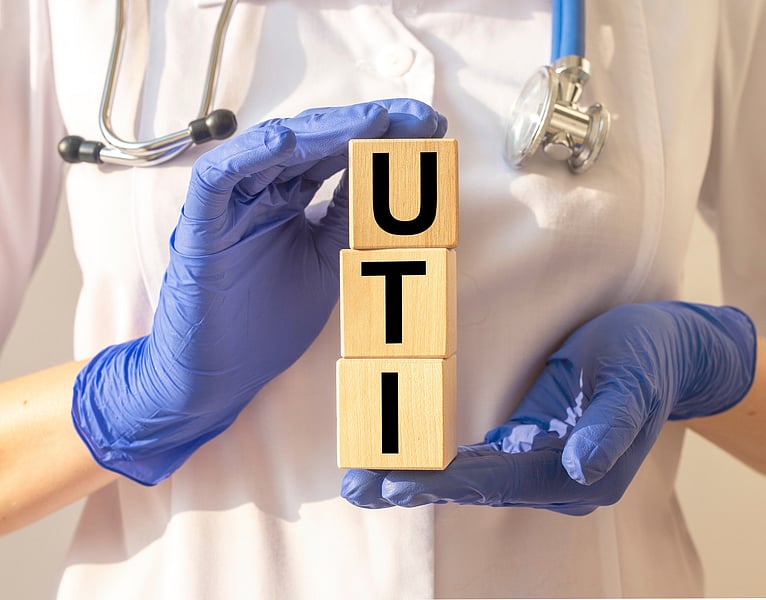 FRIDAY, Oct. 13, 2023 (HealthDay News) -- For some older women, recurring urinary tract infections — and the antibiotics typically prescribed for them — become a fact of life, but a new study offers a novel treatment that may deliver relief.
Called electrofulguration, the minimally invasive procedure essentially zaps and eliminates inflamed, infected bladder tissue. In the study, it was found to be effective for a number of women plagued by the issue.
Study corresponding author Dr. Philippe Zimmern, director of the John and Felecia Cain Center for Bladder Health at UT Southwestern Medical Center in Dallas, said he was interested in finding solutions because he saw so many patients who had taken antibiotics for bladder infections repeatedly before they were referred to him.
"It was kind of a puzzle. I was saying, 'Where are these infections coming from?'" Zimmern said.
Zimmern was inspired to try electrofulguration after reading the work of another researcher who had discovered in animal studies that the infections had attacked the surface of the bladder, allowing bacteria to attach to a deeper layer. After that, those bacteria were able to persist in the bladder because they were protected by a biofilm, he explained.
"Once we had proven the bacteria were there, then it kind of opened the idea that fulguration in fact could be a definitive treatment for these patients," Zimmern said. Fulguration has been used in the past to burn away bladder tumors, according to the U.S. National Institutes of Health.
In this study, the researchers reviewed the medical records of 96 postmenopausal women treated with electrofulguration for recurrent urinary tract infections (UTIs) between 2006 and 2012.
About 72% of the women were considered to have a successful treatment. That meant they had no more than one UTI per year during follow-up. Another 22% had fewer than three UTIs annually. About 6% were unchanged.
Only about 5% of women were on continuous antibiotics after their last follow-up, compared to 74% before electrofulguration, according to the report.
The concern about continuously or repeatedly taking antibiotics for the infections is that resistant strains of bacteria can build up over time, which can make UTIs even harder to treat. Sometimes that can lead to the dangerous blood infection known as sepsis. Sometimes, it requires surgical removal of the bladder, the researchers said.
"It's a complicated story between the type of bacteria that invade the bladder. And that's something we have to figure out. There are different bacteria, they have different abilities to stick to tissues," Zimmern said. "The fascinating part of this story is that half of women don't have infection."
Another study Zimmern is involved in is looking at what happens with women who do not have these chronic infections, how they're protected, but that's ongoing.
After electrofulguration, doctors have a variety of tools to help prevent germs from re-entering the bladder, which can include hormone cream and probiotics, Zimmern said.
The findings were published in the October issue of The Journal of Urology.
Dr. Louis Kavoussi, chair of urology at Northwell Health in New Hyde Park, N.Y., had reservations about whether this type of procedure should be recommended to women over standard care.
"Does it merit further study? Yes, it does, but it's by no means a panacea or standard of care," Kavoussi said.
Postmenopausal women can struggle with recurrent UTIs because of changes in levels of estrogen, which helps keep tissues strong in the pelvis, vagina and urethra, Kavoussi explained.
The tissue gets thinner with less estrogen, he said.
A person may be prescribed antibiotics for a UTI, but it can take longer than a course of antibiotics for a natural barrier to infection to repopulate and keep bacteria from sticking to the surface of the bladder.
"What happens if bacteria gets in, in the meantime while the coating is even weaker, then they get another infection, something called cluster infection," Kavoussi said.
Kavoussi noted the study volunteers were also prescribed a long course of antibiotics after electrofulguration and wondered if that may have played an outsized role in the cure.
He suggested some alternatives for women with recurrent UTIs.
"Some of them are very simple. One is just drinking a lot of fluids," Kavoussi said. Research studies have looked at cranberry products, including drinking cranberry juice.
Estrogen cream placed at the opening of the urinary tract three times a week can help build tissue and doesn't get absorbed systemically, he added.
"And then the fourth is just go on a longer low-dose period of antibiotics, for about four to six weeks," Kavoussi said.
"All those things have been shown to be helpful. This is, I think, of academic interest," Kavoussi said about electrofulguration.
More information
The U.S. Centers for Disease Control and Prevention has more on urinary tract infections.
SOURCES: Philippe Zimmern, MD, professor, urology, and director, John and Felecia Cain Center for Bladder Health, University of Texas (UT) Southwestern Medical Center, Dallas; Louis Kavoussi, MD, chair, urology, Northwell Health, and professor, urology, Zucker School of Medicine, New Hyde Park, N.Y.; The Journal of Urology, October 2023