Could a Warming Climate Bring Yellow Fever to America?
By Denise Mann HealthDay Reporter | Copyright © 2022 HealthDay. All rights reserved.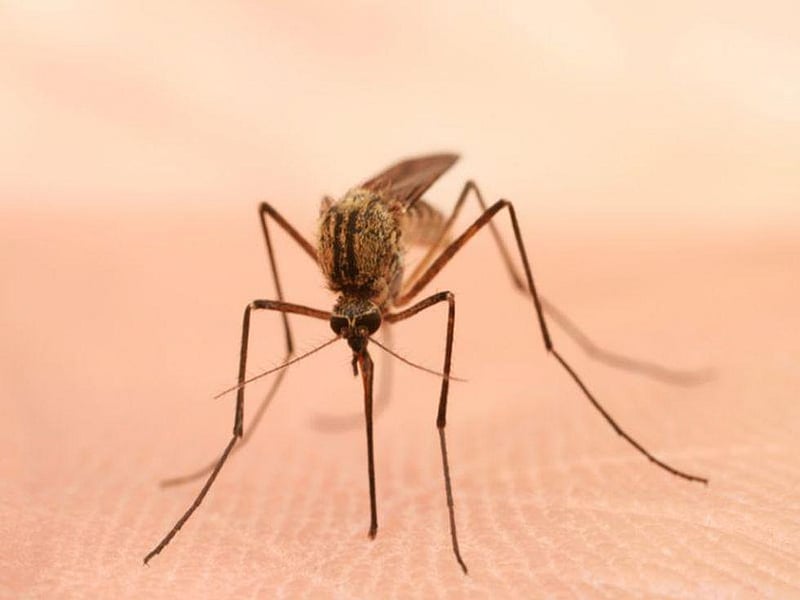 WEDNESDAY, Oct. 18, 2023 (HealthDay News) -- Yellow fever may be resurfacing in the United States, thanks to climate change.
The mosquito-borne viral illness decimated southern U.S. cities from 1820 to 1905, and now a new report says it could return to those areas.
One of the potential reasons for a yellow fever resurgence? Global warming, because mosquitoes love warm, wet weather.
Exactly where yellow fever may turn up in the United States is not known, but historically outbreaks occur in the southern U.S. along ports such as New Orleans, Galveston, Texas, and along the Mississippi River, said study author Dr. Peter Hotez. He is the dean of the National School of Tropical Medicine at Baylor College of Medicine and co-director of the Texas Children's Hospital Center for Vaccine Development in Houston.
Symptoms of yellow fever range from a fever with aches and pains to severe liver disease with bleeding and yellowing skin (jaundice). There is no treatment or cure for yellow fever, but there is a vaccine available.
"There has been an increase in small outbreaks of mosquito-transmitted infections such as malaria, dengue, chikungunya and Zika virus in the southern U.S., especially Florida and Texas," Hotez explained. "Yellow fever has expanded from the Amazon region into a more populated area of Brazil, so there are concerns that it could also re-emerge here."
It's time to expand mosquito-transmitted virus surveillance, especially in urban areas around the Gulf Coast, which spans Texas, Louisiana, Mississippi, Alabama and Florida, Hotez said. Developing new antiviral drugs and mosquito control efforts can also help thwart a potential yellow fever resurgence.
The findings were published online Oct. 14 in the New England Journal of Medicine.
Dawn Wesson is an expert in diseases spread by mosquitoes and an associate professor at Tulane University School of Public Health and Tropical Medicine, in New Orleans.
While mosquitoes love warm temperatures, they don't do well in droughts and they don't exponentially increase past a certain temperature.
"Climate change that results in severe drought can have a negative effect on the mosquito population, but hot weather and rain are perfect for mosquitoes," Wesson explained.
Her advice? "If you live in areas where yellow fever is endemic, getting vaccinated makes sense," Wesson said. The U.S. Centers for Disease Control and Prevention recommends the yellow fever vaccine for people aged 9 months or older who are traveling to or living in areas at risk for yellow fever virus.
Other ways to prevent infection include taking steps to control mosquitoes. If a plant saucer holds water for a week, it will support the growth of mosquito larvae, Wesson said, so she suggested dumping saucers frequently to avoid this. Using bug repellent and wearing long sleeves and long pants can also help stave off mosquito bites, she said.
More information
The U.S. Centers for Disease Control and Prevention has more about yellow fever.
SOURCES: Peter Hotez, MD, PhD, dean, National School of Tropical Medicine, Baylor College of Medicine, and co-director, Texas Children's Hospital Center for Vaccine Development, Houston; Dawn Wesson, PhD, associate professor, Tulane University School of Public Health and Tropical Medicine, New Orleans; New England Journal of Medicine, Oct. 14, 2023, online