Checking Blood Pressure at Home Saves Lives, Money
By Cara Murez HealthDay Reporter | Copyright © 2022 HealthDay. All rights reserved.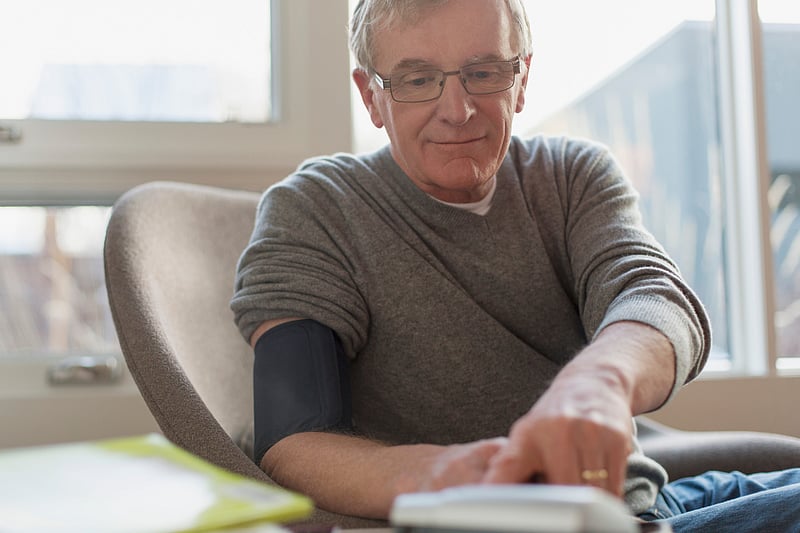 TUESDAY, July 18, 2023 (HealthDay News) -- Patients could find lifesaving benefits in using a home blood pressure cuff.
New research finds that home blood pressure monitoring saves lives and cuts costs. It also reduces health care disparities in racial and ethnic minorities and rural residents.
Furthermore, regular self-testing better controls high blood pressure, especially in underserved patients, reducing the risk of stroke and heart attack, researchers recently reported in the American Journal of Preventive Medicine.
Home blood pressure monitoring "facilitates early detection, timely intervention and prevention of complications, leading to improved control and better health outcomes," co-lead investigator Yan Li said in a journal news release. Li is a professor in the School of Public Health at Shanghai Jiao Tong University School of Medicine in China.
Researchers analyzed data from the 2019 Behavioral Risk Factor Surveillance System, a U.S. telephone survey. They projected that starting home blood pressure monitoring, in lieu of traditional clinic-based care, could reduce heart attack cases by about 5% and stroke cases by almost 4% over 20 years.
The benefits were greatest for Black people, women and rural residents compared to white people, men and urban residents.
Starting home blood pressure monitoring in rural areas could lead to a potential reduction of more than 21,000 heart attacks per 1 million people compared to 11,000 cases per 1 million people in urban areas, the study showed.
Uncontrolled high blood pressure is more prevalent in rural areas, the researchers said. These residents also face additional barriers in accessing primary care services.
High blood pressure is defined as systolic blood pressure (the first number in a blood pressure reading) that's greater than 130 mm Hg, diastolic blood pressure (the second number) that's greater than 80 mm Hg or when you take medication to keep those numbers down.
The researchers using payment data from the Medical Expenditure Panel Survey to estimate cost savings related to home monitoring. They projected an average of 4.4% per person annual savings and an average savings of $7,794 in health care costs per person over 20 years because of related reductions in cardiovascular disease cases.
Regular home blood pressure monitoring can provide more comprehensive and accurate data compared to sporadic in-office measurements, the researchers noted.
"Given that almost half of all adults in the U.S. [47%] are affected by high blood pressure, and considering the persistent health disparities in cardiovascular health, it is very important to advocate for the widespread adoption of effective and cost-saving strategies," said co-lead investigator Donglan Zhang, an associate professor at the Center for Population Health and Health Services Research at New York University Long Island School of Medicine.
"Home blood pressure monitoring empowers patients to take a more active role in managing their chronic conditions. Our findings provide compelling evidence for health care systems and payers supporting the broader implementation of this intervention," she said in the release.
The study was supported by the U.S. National Institute on Minority Health and Health Disparities and the U.S. National Heart, Lung, and Blood Institute.
More information
The World Health Organization has more on high blood pressure.
SOURCE: American Journal of Preventive Medicine, news release, July 13, 2023