Canadian Wildfire Smoke's Health Impact on NYC  Residents May Have Been Less Than Feared
By Cara Murez HealthDay Reporter | Copyright © 2022 HealthDay. All rights reserved.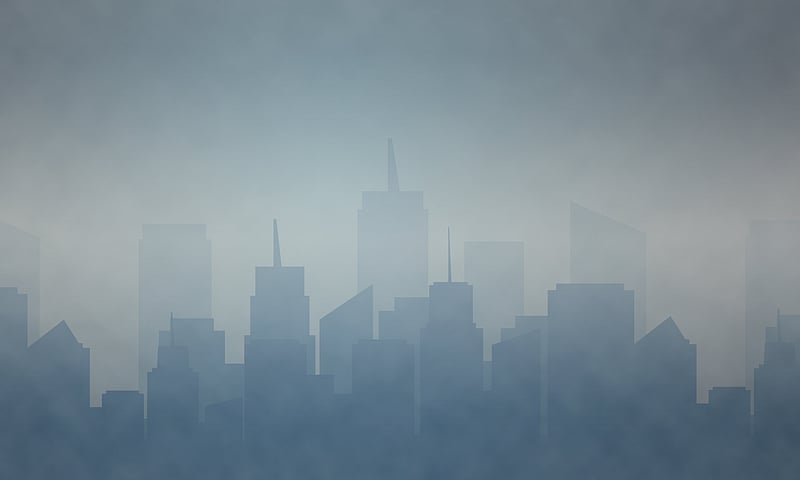 THURSDAY, Aug. 24, 2023 (HealthDay News) -- Living through days of smoky air from Canadian wildfires in June was unpleasant for New York City residents, but new data shows it wasn't as immediately concerning for their lungs as feared.
The research finds breathing-related hospital visits weren't much worse in the city on these days than when pollen is especially high, though longer-term impacts aren't so clear.
"Thankfully, the respiratory effects of the wildfire smoke in June were not much worse than what had been seen on really bad pollen days back in the spring, and despite what many New Yorkers may have feared on seeing hazy, orange air," study co-author Wuyue Yu said in an NYU news release. Yu is a doctoral student at NYU Langone Health in New York City.
The researchers, from NYU Grossman School of Medicine, looked at the first six months of 2023, analyzing daily levels of PM2.5, tiny particles that can be breathed deep into the lungs.
When wildfire smoke was at a peak in June, asthma-related visits to the ER rose 3% on average for every 10 microgram increase in PM 2.5 per cubic meter of air.
On the smokiest day, 335 people visited emergency departments for their asthma -- significantly more than the daily average of 188 earlier in the year.
This peak wildfire number was only slightly higher than the 302 visits recorded on April 26 when tree pollen counts were high.
Although no deaths were connected with the wildfire smoke due to asthma, researchers noted that it's a potentially life-threatening lung disease.
"The long-term consequences, if any, of exposure to wildfire smoke remain unknown, so we are not yet totally in the clear," study co-author and NYU Langone doctoral student David Luglio said in the release.
Researchers plan further air monitoring to compare the health effects of exposure to wildfire smoke with particulate matter more commonly inhaled from fossil-fuel combustion.
"While inhaling any particle-filled air is not good for your lungs, we do know that wildfire smoke is primarily made up of organic matter," said senior author George Thurston, a professor of medicine and population health at NYU Langone. "As a result, it is not enriched in the toxic metals that are found in fossil-fuel emissions, which are known to cause damaging oxidative stress in the body."
The wildfire smoke contained 64% more potassium than ambient air pollution, Thurston said. Potassium is a key component of soil and foliage.
It also contained just 12% of the average levels of copper present in background air pollution, as well as 26% of the average levels of sulfur observed in the ambient air. Both are commonly found in New York City air. They're also known for causing oxidative stress when inhaled.
Study findings were published online recently in the American Journal of Respiratory and Critical Care Medicine.
More information
The U.S. Environmental Protection Agency has more on PM2.5.
SOURCE: NYU Grossman School of Medicine, news release, Aug. 23, 2023