Can Heavy Drinkers Really 'Hold their Liquor'? Study Shows Maybe Not
By Cara Murez HealthDay Reporter | Copyright © 2022 HealthDay. All rights reserved.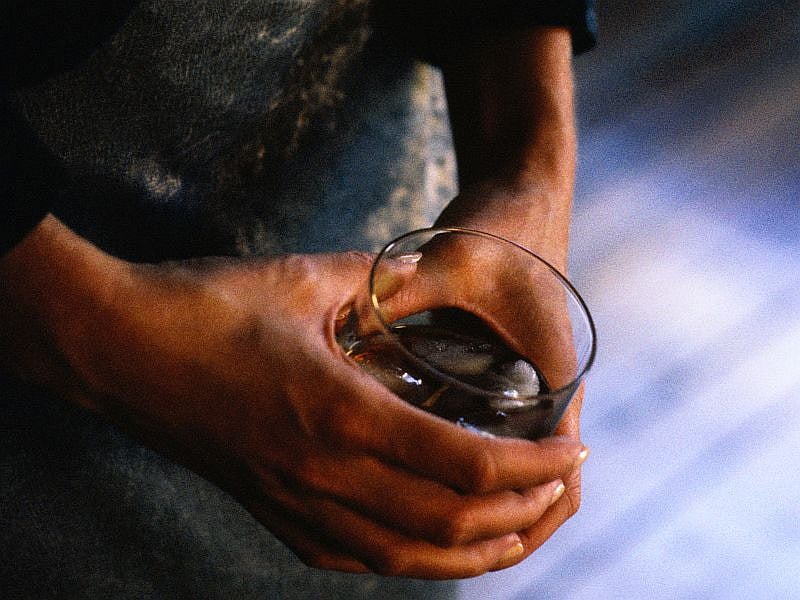 MONDAY, June 19, 2023 (HealthDay News) – Heavy drinkers might think they can "hold their liquor" better, but science doesn't back them up.
A new University of Chicago study found that people with alcohol use disorder were still impaired after heavy drinking, even if they thought they had greater tolerance.
Although they may be able to tolerate a certain amount of alcohol better than light or moderate drinkers, the reality is more nuanced, researchers found.
"There's a lot of thinking that when experienced drinkers consume alcohol, they are tolerant to its impairing effects," said senior study author Andrea King, a professor of psychiatry and behavioral neuroscience. "We supported that a bit, but with a lot of nuances. When they drank alcohol in our study at a dose similar to their usual drinking pattern, we saw significant impairments on both the fine motor and cognitive tests that was even more impairment than a light drinker gets at the intoxicating dose."
For the study, King and her team worked with three groups of 20-somethings with different drinking patterns.
One group included light drinkers. The second was made up of heavy social drinkers who binge drink several times a month. The third group met the criteria for alcohol use disorder, with individuals who binge drink at least one third or more of the days in a typical month.
Participants were told they would be receiving a drink containing alcohol, a stimulant, a sedative or a placebo. The alcoholic beverage was a flavored drink mix in water with 190-proof alcohol at 16% volume based on body weight. Women received a dose that was 85% of that given to the men to adjust for sex differences in metabolism. Participants consumed the drink over a 15-minute period.
Each took a breathalyzer test and completed two performance tasks after 30 minutes and again at 60, 120 and 180 minutes.
After consuming the equivalent of four or five drinks, participants with drinking issues showed less impairment on fine motor and thinking tasks compared to either group of social drinkers. The "standard intoxicating dose" was meant to produce breathalyzer readings of 0.08% to 0.09%, the threshold for drunk driving.
But when those people had seven to eight drinks, more like their usual habit, and breathalyzer readings of 0.13% — they showed more than double the amount of mental and motor impairment than they had at the standard intoxicating dose. Even three hours later, they still had not returned to their baseline performance.
"I was surprised at how much impairment that group had to that larger dose, because while it's 50% more than the first dose, we're seeing more than double the impairment," King said.
For a fine motor task, participants were asked to retrieve, rotate and insert a grooved metal peg into 25 randomly slotted holes on a 4-inch square metal board. They were scored on how long it took to fill all 25 holes.
A paper-and-pencil task tested thinking skills. Participants had 90 seconds to input symbols from a key pair onto a numbered grid. They were scored on how many correct symbols they provided.
Participants were also asked to evaluate their own impairment at 30 and 180 minutes.
Both folks with alcohol use disorder and heavy social drinkers reported feeling less impaired than the light drinkers. Those groups did show less overall impairment on the motor and mental tests, but at 30 minutes, they were about as slow on the fine motor test as the light drinkers were.
More than 140,000 people a year die from excessive alcohol use in the United States. About 30% of traffic fatalities involve alcohol intoxication, even with reductions in drunk driving deaths.
"It's costly to our society for so many reasons, that's why this study is just so important to understand more," King said.
The research was part of the Chicago Social Drinking Project, an ongoing study that looks at the effects of common substances on mood, performance and behavior.
The findings were published June 18 in Alcohol: Clinical and Experimental Research.
More information
The National Institutes of Health has more on alcohol use disorder.
SOURCE: University of Chicago Medical Center, news release, June 18, 2023