Burdened by Medical Bills, Many Americans With Diabetes Turn to Crowdfunding for Help
By Alan Mozes HealthDay Reporter | Copyright © 2022 HealthDay. All rights reserved.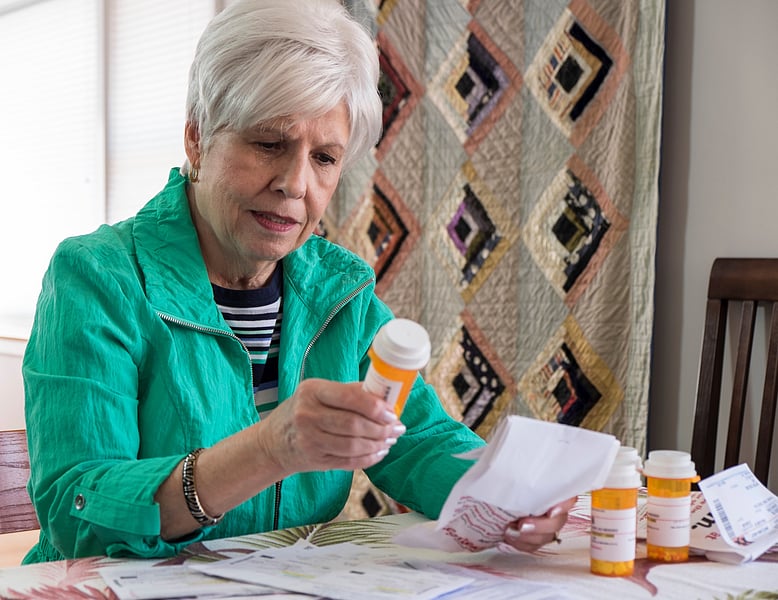 TUESDAY, June 13, 2023 (HealthDay News) -- How prohibitive is the cost of diabetes care?
For American patients, including those with insurance, the full scope of related expenses is often so onerous that some have turned to crowdfunding platforms like GoFundMe as a way to raise cash for care, new research shows.
Despite the fact that insulin is largely free or low-cost for many, the price of many other basics of diabetes care — including emergency hospitalizations and/or the ability to afford safe and healthy food — remains beyond reach.
"According to several recent surveys, in the U.S., roughly 40% of patients with diabetes and their families report some level of financial hardship related to their medical care," explained study lead author Dr. Caroline Sloan, a general internist at Duke University's School of Medicine, in Durham, N.C.
"Of those who report financial hardship, over half [56%] report having delayed or foregone care," she noted. And that's a big problem given that diabetes is often a lifelong diagnosis, necessitating a never-ending need for regular access to lifesaving medicine and doctors, blood check tools and healthy foods, she added.
Sloan acknowledged that one central aspect of diabetes care — insulin — has, in fact, become far more affordable in recent years.
"Depending on the state, copays for insulin for people enrolled in Medicaid is free or very low cost. Thanks to the Inflation Reduction Act passed by Congress and signed into law by President Biden in 2022, patients with Medicare insurance now have a maximum copay of $35 per insulin prescription per month," she noted.
"This is a major improvement," Sloan stressed, "although for the many patients who take two different types of insulin each day, that's $70 (out-of-pocket) per month, which is difficult to afford on top of other expenses for a lot of people."
And patients who lack private insurance — or any insurance — often can't afford the newer insulins, she added, forcing exclusive reliance on "vials of an older, generic form of insulin for around $25 at some large pharmacies."
To see what other diabetes expenses are burdening patients, Sloan's team focused on diabetes crowdfunding efforts launched between 2010 and 2020 through the GoFundMe platform.
In all, investigators randomly reviewed the contents of 313 active campaigns, all of which had been launched by individual diabetes patients. Just over one-quarter of the campaigns stated that while the patient had insurance coverage, the cost of copays was too high and/or their insurance didn't cover all necessary costs.
On average, the campaigns had set a fundraising goal of roughly $10,000 each; about 14% of the campaigns had achieved that goal.
In the end, the analysis revealed exactly what types of diabetes overhead patients were looking to cover.
Those included:
The cost of medicines, including insulin as well as newer and more expensive drugs such as GLP-1 receptor agonists and SGLT2 inhibitors
Supplies, including glucose monitors and insulin pumps
Lifestyle expenses, including healthier — and pricier — foods
Equipment, including diabetic shoes, wheelchairs, wheelchair-accessible vans and home remodeling costs to accommodate diabetes-related disabilities
The costs of transport to and from appointments — including gas and bus fares — was also highlighted, as were related costs such as child care and missed work
Sloan cautioned that it is not entirely clear how common diabetes-focused crowdfunding currently is, nor whether there's an increasing number of patients embracing the option. She also added that it can't be assumed that the patients who turn to crowdfunding are representative of all diabetes patients.
Still, "their campaigns do shed light on the wide range of financial struggles that people with diabetes face in the U.S., including those with insurance," she said.
So what can be done to help cash-strapped patients?
"One important step," said Sloan, "would be for clinicians to ask their patients about other costs, like supplies, transportation, assistive devices and even home modifications, to help with new disabilities. And from a policy perspective, we shouldn't rest on our laurels, now that the Inflation Reduction Act has reduced the out-of-pocket cost of insulin for people enrolled in Medicare. There are so many other costs that need to be addressed and reduced."
The findings were published June 12 in the Annals of Internal Medicine.
Dr. Robert Gabbay is chief science and medical officer with the American Diabetes Association (ADA).
Though not part of the study team, he pointed out that beyond the fact that "diabetes is the most common and expensive chronic condition for Americans today," it also "carries with it an outsized economic burden in the U.S., disproportionately impacting those of lower economic means, including older Americans and communities of color."
Even now, Gabbay added, "as many as 1 in 4 insulin users cannot afford their insulin and ration it in order to pay for other life essentials like rent, utilities and food."
The ADA is attacking the problem on a number of fronts, including arguing for permanent caps on insulin cost-sharing, reducing the cost of other medications, and expanding Medicaid eligibility in states that have not yet done so, he said.
The ADA will also "continue a larger campaign of awareness and education of consumers, clinicians, commercial entities, and policy makers to promote permanent change that can help make all aspects of health care more affordable and accessible for people with diabetes," Gabbay said.
More information
There's more on the cost of diabetes at the ADA.
SOURCES: Caroline Sloan, MD, general internist, Duke School of Medicine and Duke-Margolis Center for Health Policy, Duke University, Durham, N.C.; Robert Gabbay, MD, PhD, chief science and medical officer, American Diabetes Association; Annals of Internal Medicine, June 12, 2023