Beating 'Middle-Age Spread':  Carbs You Should and Shouldn't Eat
By Alan Mozes HealthDay Reporter | Copyright © 2022 HealthDay. All rights reserved.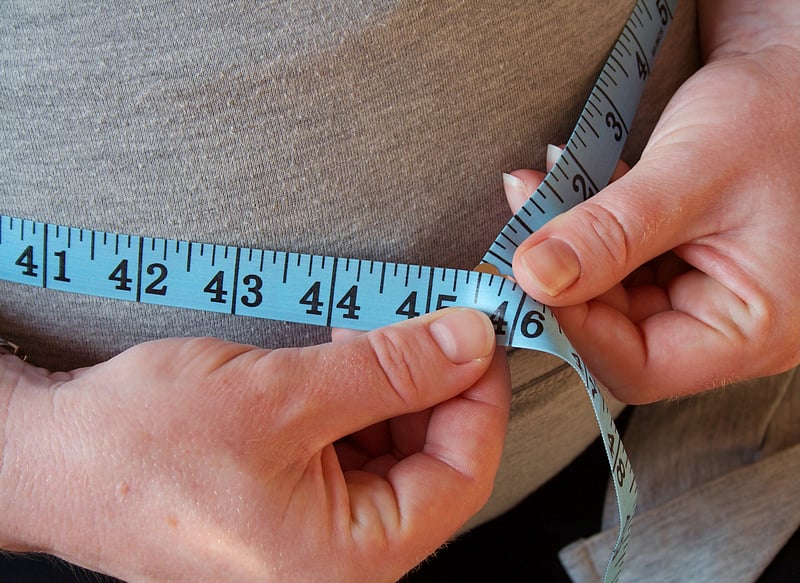 MONDAY, Oct. 2, 2023 (HealthDay News) -- A diet rich in whole grains, fruits and non-starchy vegetables is the best recipe for middle-aged folks trying to keep their weight under control, new research finds.
Low in added sugar, yet rich in vitamins and minerals, such foods are considered "high-quality" carbs, investigators explained.
The same cannot be said of refined grains, sugary beverages or starchy vegetables. Such foods are "low-quality" carbs that are likely to fuel an expanding waistline at a time in life when weight gain is common.
"The quality and source of carbohydrate is crucial for long-term weight management, especially for people already with excessive body weight," said study lead author Yi Wan, a postdoctoral research fellow in the department of nutrition at Harvard's T.H. Chan School of Public Health in Boston.
The good news, said Wan, is that switching from low-quality to high-quality carbs "may support efforts to control body weight," and could even help stave off the risk for diabetes, heart disease and cancer.
The findings follow a review of data from three different ongoing studies gathered between 1986 and 2015.
In sum, the studies included a pool of more than 136,000 men and women, all aged 65 or younger. All were deemed healthy at enrollment, meaning they were free of diabetes, cancer, heart disease, respiratory illnesses, kidney disease and/or gastrointestinal illness.
Dietary routines were assessed by way of food surveys, with an eye to distinguishing non-starchy vegetables — including broccoli, carrots, cucumbers, sprouts, cauliflower, mushrooms, spinach and assorted greens — from starchy vegetables like peas, corn, acorn squash, turnips and potatoes.
Each participant's weight was tracked in four-year increments. The team found that, on average, participants gained more than 3 pounds every four years, and an average of almost 20 pounds over a 24-year timeframe.
But digging deeper, the team observed that the kinds of foods that tended to drive up an individual's blood sugar levels the most were, in turn, associated with the greatest weight gain.
Put another way, adding a daily helping of 3.5 ounces of low-quality carbs like sugar or starch to one's diet was linked to packing on an extra 2 or 3 pounds over a four-year period. Conversely, adding 1/3 of an ounce of fiber to the diet every day contributed to 1.7 fewer pounds gained.
The apparent link between carb quality and weight gain was seen among both normal-weight individuals and overweight and obese participants, but it was particularly strong among middle-aged men and women who already struggled with excess weight.
The study team stressed that the findings do not prove that certain kinds of carbs cause more weight gain, only that there is an association between the two.
The study was published online Sept. 27 in the BMJ journal.
Connie Diekman, a food and nutrition consultant, said the findings struck her as "unsurprising."
"One of the biggest challenges of weight as we age is that aging leads to decreased muscle mass, unless we are doing regular physical activity, and that muscle loss means our percent of body fat goes up," Diekman explained. "In addition, as we age, our metabolism slows, so calorie burn is not as effective."
But the good news is that "foods that contain more fiber and more water can help us feel full longer, thus making it easier to control what and how much we eat," she added. "In addition, fiber in the diet can slow the transport of blood sugar, helping to keep blood sugar in a more normal range."
So, "while this type of eating pattern is good at any age, for midlife adults, who often are not as physically active, shifting calories to foods that help us feel full is a good way to manage calorie intake without feeling deprived," Diekman noted.
Having said that, she thinks a good way to approach weight control in midlife is to mix it up.
"Current dietary guidelines do recommend more non-starchy vegetables, whole grains and fruits, rather than juices, refined grains and starchy vegetables," Diekman stressed. "But it is important to note that balance is key. A meal with a baked potato, spinach salad, fresh berries and broiled salmon is a perfectly healthful meal."
More information
There's more on food and weight control at the Harvard School of Public Health.
SOURCES: Yi Wan, PhD, postdoctoral research fellow, department of nutrition, Harvard T.H. Chan School of Public Health, Boston; Connie Diekman, RD, MEd, food and nutrition consultant and former president, Academy of Nutrition & Dietetics; BMJ, Sept. 27, 2023, online