Amazon to Test Drones to Deliver Prescriptions to Your Door
By Cara Murez HealthDay Reporter | Copyright © 2022 HealthDay. All rights reserved.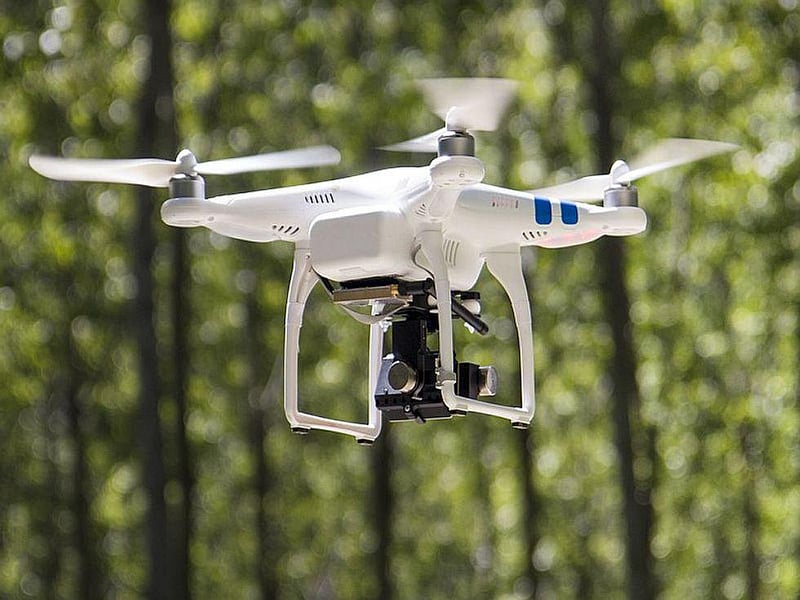 THURSDAY, Oct. 19, 2023 (HealthDay News) -- Soon, you may be able to step out on your front porch and wait for your prescription medication to drop from the sky.
On Wednesday, Amazon Pharmacy announced that it is starting to test speedy prescription drug delivery by drones in selected locations.
"We're taught from the first days of medical school that there is a golden window that matters in clinical medicine," Dr. Vin Gupta, chief medical officer of Amazon Pharmacy, said in a company news release. "That's the time between when a patient feels unwell and when they're able to get treatment. We're working hard at Amazon to dramatically narrow the golden window from diagnosis to treatment, and drone delivery marks a significant step forward. Whether it's an infectious disease or respiratory illness, early intervention can be critical to improving patient outcomes."
Although the company already delivers some prescriptions in two days via Amazon Prime, the drone method of delivery happens within an hour, according to the company.
"Our drones fly over traffic, eliminating the excess time a customer's package might spend in transit on the road," explained Calsee Hendrickson, director of product and program management at Prime Air. "That's the beauty of drone delivery, and medications were the first thing our customers said they also want delivered quickly via drone. Speed and convenience top the wish list for health purchases."
Customers in College Station, Texas, are first to try out the service, which Amazon said has already begun.
Drones are programmed to fly from a secure pharmacy at a delivery center, and then descend down to 13 feet at a customer's address and drop the padded package.
The drones are expected to fly as high as 400 feet. The drone can also check that the area is clear of children and pets before dropping the package.
More than 500 medications will be available this way, including treatments for flu and pneumonia, the company said.
The company also plans to add a third U.S. location and cities in Italy and the United Kingdom to its drone delivery system by the end of 2024. By that same time, the company will introduce a new drone called the MK30. That drone is smaller, quieter and flies further, the Associated Press reported.
Amazon has been increasing its healthcare presence, including spending nearly $4 billion to buy One Medical, a primary care provider. It added telemedicine visits in all 50 states in August, the AP reported.
Other companies also shown an interest in dropping pharmaceuticals by drone, including CVS Health. That company worked with UPS to test deliveries in 2019, but is no longer doing so, a CVS spokesman told the AP.
Intermountain Health has been delivering prescriptions by drone in the Salt Lake City area since 2021. It is expanding the program, Daniel Duersch, supply chain director for the health care system, told the AP. The company is partnering with Zipline to use drones that drop packages by parachute.
More information
The U.S. Food and Drug Administration has more on the development and approval of prescription drugs.
SOURCE: Associated Press