A COVID Vaccine-by-Mouth Could Be on the Way
By Dennis Thompson HealthDay Reporter | Copyright © 2022 HealthDay. All rights reserved.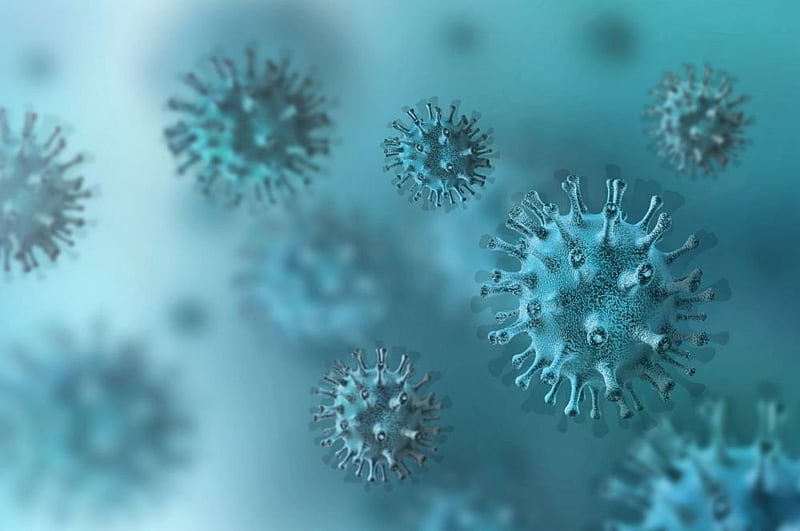 THURSDAY, Sept. 14, 2023 (HealthDay News) -- An oral vaccine for COVID-19 appears to produce the sort of immune response that could quickly stamp out a developing infection, according to results from a small-scale primate study.
Some monkeys given an experimental COVID vaccine tablet under their tongue developed the type of antibodies that might block the coronavirus as it attempts to infect the body through the mucous membranes of the nose and throat, Japanese researchers reported Sept. 13 in the journal Biology Methods and Protocols.
Infectious disease experts said such an oral vaccine could be a game-changer in aiding the body's attempts to fight off COVID.
"It certainly is potentially better because you could interfere with the virus as it tries to actually establish itself on the cells of the mucous membranes in the back of the throat and the nose," said Dr. William Schaffner, a professor of infectious diseases and preventive medicine at Vanderbilt University in Nashville, Tenn. "If you could stop the virus right at its entrance point, well, then you would actually protect the interior of the body from invasion of the virus."
A pill also could revolutionize the way vaccinations are given, experts said.
"Having needle-free vaccines is a major advance and increases vaccine uptake, as the logistics needed to administer an oral vaccine are minimal," said Dr. Amesh Adalja, a senior scholar with the Johns Hopkins Center for Health Security in Baltimore.
Schaffner imagined what this revolution might look like.
"Let's just get way ahead of our skis and assume for the moment that something like this were successful. You could completely reorganize the way we deliver vaccines," he said.
"Think about walking through a senior citizen center with a little pitcher of water, giving people glasses of water and a tablet, one right after the other one, boom boom boom boom boom," Schaffner continued. "You could vaccinate so many more people so much more quickly and less expensively."
For this study, researchers tested a pill containing an antigen designed to stimulate an immune response against the spike protein of the COVID virus.
The study involved nine monkeys. Three received a high dose of the vaccine, three a low dose, and three no vaccine at all.
Two of the three high-dose monkeys responded to the oral vaccine, developing a specific type of antibodies known as immunoglobulin A that operate in mucus and can disable viruses. One of the three low-dose monkeys had a similar immune response.
"It wasn't like it was a grand slam -- wow, we gave them this dose, every monkey reacted to it," said Dr. Greg Poland, director of the Mayo Clinic's Vaccine Research Group, who reviewed the findings. "This is interesting. It's a very small initial step, but an important step."
The oral vaccine also produced no discernable side effects, the research team said.
Researchers next need to assess whether the antibodies produced by the vaccine can actually neutralize the coronavirus, and how durable they will be in the body, Poland said.
"I don't think there's any question but that we can and almost certainly will develop an oral or nasal spray vaccine," he said. "Mucosal immunity has been rather ignored, and that clearly needs to change."
Injected vaccines produce antibodies in the bloodstream to fight infections that have successfully invaded the body, Poland said.
By attacking COVID at the body's entry points using an oral or nasal vaccine, even successful infections could be rendered much less damaging to people.
"Infection runs from asymptomatic to severe, and mostly what controls that spectrum is viral load," Poland said. "If you can really minimize viral load, you can change what might be an infection sick enough to make you stay home from work or seek medical care or even be hospitalized into one that maybe you have the sniffles or maybe you're even asymptomatic."
The Japanese researchers noted that attempts are underway to develop nasal spray vaccines, but they pointed out that such vaccines tend to produce side effects like headache and fever in the central nervous system.
Both Poland and Schaffner said that this study represents a very early step. It will take years to develop any human vaccine that might result from this study.
"Nonetheless, long journeys begin with first steps," Schaffner said. "And this is a first step."
More information
The U.S. Centers for Disease Control and Prevention has more about COVID-19 vaccines.
SOURCES: William Schaffner, MD, professor, infectious diseases and preventive medicine, Vanderbilt University, Nashville, Tenn.; Amesh Adalja, MD, senior scholar, Johns Hopkins Center for Health Security, Baltimore, Md.; Greg Poland, MD, director, Mayo Clinic Vaccine Research Group, Rochester, Minn.; Biology Methods and Protocols, Sept. 13, 2023