1 in 5 Women Who've Had a Child Via IVF Will Later Conceive Naturally
By Sarah D. Collins HealthDay Reporter | Copyright © 2022 HealthDay. All rights reserved.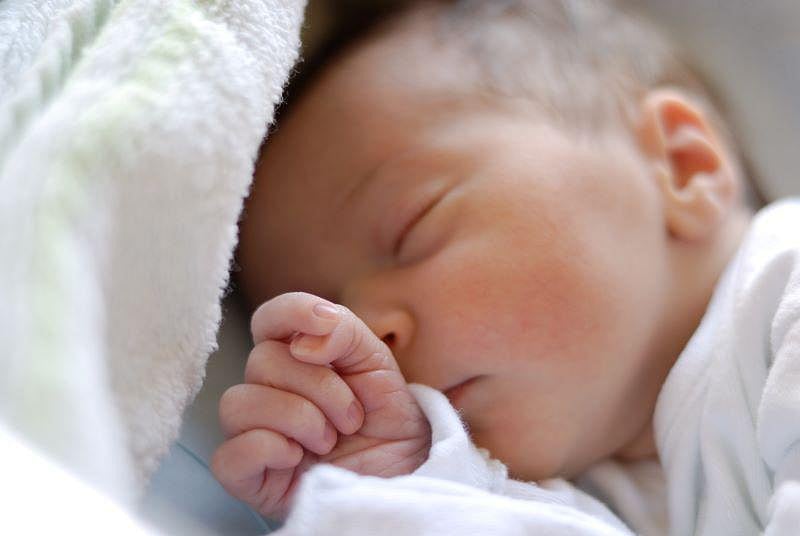 THURSDAY, June 22, 2023 (HealthDay News) -- Shema Tariq, a sexual health doctor based in London, was diagnosed with low ovarian reserve and told that her chances of conceiving without in vitro fertilization (IVF) were nearly nil.
"It took six rounds of IVF to conceive our son, who was born in 2018," she recalled. "My GP briefly mentioned contraception to me after he was born, but we both laughed and agreed that it wasn't relevant. It never occurred to me that I might get pregnant... I was 43 and had been told that my chances of conceiving naturally were less than 1%," she added.
"Eight months later I was unexpectedly, and naturally, pregnant with our daughter. She has been the most wonderful surprise, but when we first found out I felt overwhelmed and unprepared for another pregnancy," Tariq noted.
Now, new research from investigators at University College London (UCL) shows that 1% figure may have been off: Fully one in five women who have had a child using IVF or intracytoplasmic sperm injection (where a tiny needle pushes a single sperm into the center of an egg) will later experience natural conception.
"If I'd known that one in five women conceive naturally after IVF, I'd have used contraception until I was ready both emotionally and physically," Tariq stressed.
The new meta-analysis of 11 published studies included over 5,000 participants. Of the pooled participants, around 20% were found to have natural pregnancies after they had used assisted reproductive technology (ART) for at least one previous pregnancy.
"I'm a clinical doctor, as well as a researcher," said study author Dr. Annette Thwaites, an academic clinical fellow in community sexual and reproductive health at UCL's Institute for Women's Health, "and I got interested because I really wasn't sure what the answer was. I had colleagues, I had health care professionals advising women that this was very rare."
Anecdotally, however, Thwaites had heard from several women that they were able to conceive naturally after ART, so she decided to delve into the topic. She also discovered that, of the women able to conceive naturally, most of them did so in the two to three years after IVF use.
"So, these are sort of relatively quick repeat pregnancies, which may be useful for women to know if they're thinking about planning their subsequent children, whether or not to use contraception, whether or not to seek further IVF, whether to wait, balancing it with their age, all of these things," Thwaites said.
Her team's findings were published June 20 in the journal Human Reproduction.
Dr. Alan Copperman, director of the division of reproductive endocrinology and infertility at the Mount Sinai Health System in New York City, also thinks the findings could be illuminating for women wishing to start families.
"Too many people think that infertility and fertility are categorical variables. In other words, that you're either one or the other," said Copperman. "The study is reassuring in that it supports what we've long known, which is that humans are not very good at reproduction. It sometimes takes a lot of attempts to achieve a successful outcome. And also that technology can help couples get pregnant with their first or second baby, and may or may not be needed in the future."
Copperman suggests that anyone looking to start a family see a fertility specialist.
"It doesn't always mean that you're going to need high-tech treatment, but getting [an] evaluation is a first step and that can help you really make a personalized decision over whether you want to access technology," he said.
Thwaites hopes her study will help prospective parents realize that natural conception after ART isn't as rare as many believe. She also hopes it can help parents make more informed decisions.
According to the American Society for Reproductive Medicine, the average cost of an IVF cycle in the United States is $12,400, and couples often do multiple cycles.
"Thinking about this cynically, fertility is big business," said Thwaites. "Women who desperately want a child can be made vulnerable because of that, and there doesn't seem to be anybody advocating to get this research and to be able to give women really tailored practical information with regard to their personal risk."
As next steps, Thwaites hope scientists further explore the data and figure out what specific factors would make someone more or less likely to conceive naturally after using infertility treatment.
"There is so much more that we need to understand, so much more research we should be doing," she said. "I think we should get cracking."
More information
Visit the University of Pennsylvania for more on IVF.
SOURCES: Annette Thwaites, MD, academic clinical fellow, community sexual and reproductive health, Institute for Women's Health, University College London; Alan Copperman, MD, director, division of reproductive endocrinology and infertility, Mount Sinai Health System, New York City; Shema Tariq, sexual health doctor, London; Human Reproduction, June 20, 2023